How much $$$$$

Bahamas
5 responses

• United States
14 Jan 08
The most money I have ever spent while shopping was around $1300. Even though it was for a laptop, it was still a lot of money. I felt like I had no money left after spending that much=/.

• United States
14 Jan 08
I had new tux's specially made, one for me and the other for my oldest son for benefit last year. They were tailored to our exact sizes and perfect down to the last stich and was about 3500 between the both of us. It was a little more then I planned but once I saw how great we both looked I got over it.

• Canada
12 Jan 08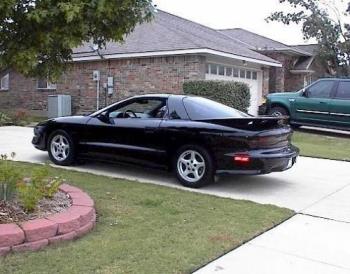 The most I spent in one day was $50000.00. I sure made a day of it to say the least. I bought a car and paid straight cash for it. Mind you I also got tons and tons of money taken off due to paying cash. I bought a jet ski and and trailer to haul if of course. As well I went and did something clothing shopping as well. Picked up lingerie, dresses, jeans, purses, shoes etc etc. I sure did have a good day to say the least. I didn't feel bad at the end of the day either. I worked for that money and it was a great day all around.

• Philippines
11 Jan 08
i like to shop but not online i prefer to go to some shopping malls near in my place and i put budget sometimes but i ended up i spend more than that i love to buy clothes, shoes and food when i spend something i guaranteed to myself that i spend on the things that i really like and i will not feel disappointed when i bought it and thingking about the money i spend for it maybe i spend about $100 per day but not everyday maybe 2 to 3x a month it depends.