WOMEN: What type of razor do you use?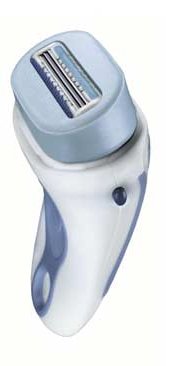 Canada
January 12, 2008 8:18pm CST
I personally love the Intuition razor. It's the only one I've been able to shave without cutting myself. However the cost is insane and I've had an allergic reaction to their milk and honey kind. I'm thinking of switching but I'd like to know what other women are using. What would you recommend?
6 responses

• United States
17 Mar 08
Fusion, Fusion, Fusion. Best razor I have ever used. They replacement blades are a bit pricey, but believe me, once you try one you will be hooked. Definitely worth it. Smoothest shave ever. Doesn't even feel like you are shaving. Absolutely amazing razor.

• United States
11 Mar 08
I love the intuition also. They are expensive but at least we don't have to buy the shaving cream too!!! Before I used it though I loved the venus I have only used the one with three blades. But they are good razors.

• United States
6 Mar 08
I like the fusion and the quatro razors, but like you said the COST of even disposable razors is insane anymore. I find I will often turn instead to an old gilette which you put the razor blades into, most often. these work great! and a package of razor blades is a lot less expensive than those disposable refills

• United States
4 Mar 08
I love the Venus brand razors. They have a pretty good moisture strip and work pretty well without nicking me. In the summer though when I shave like everyother day then I like the Intuition razor because it just seems to be not so hard on my legs.

• United States
14 Jan 08
I use an Atra under my arms because my skin is so sensitive that I can't use an electric shaver under the arms. The Atra was my husband's old razor and it works great. I do, however, use an electric shaver on my legs. I'm a blonde therefore my legs don't need to be shaved very often. And now, because of my age, the hair is very slow to grow.

• Canada
13 Jan 08
I prefer the generic brand at lawtons. They come in blue and pink. I don't cut myself and they give me a close shave. I have tried all the expensive ones and none compare.....they work about the same but i have to spend way more money on them. I think it also goes buy your skin type sometimes.