have u visited bali?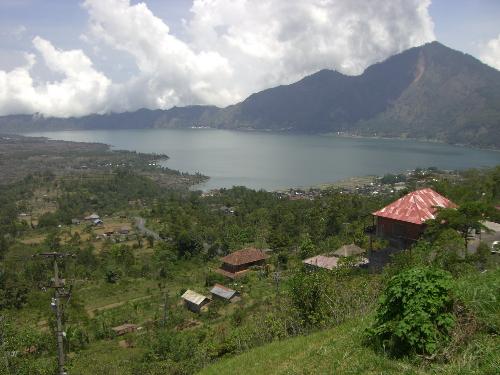 Indonesia
January 17, 2008 7:42pm CST
bali is a beautiful island isn't it? have u visited bali?
4 responses

• Indonesia
6 Feb 08
Actualy i lived there :) Bali island is indeed vey attractive. If you love water sport , Bali has some great beaches with beautiful scenery. There are Kuta Beach the central tourism spot in Bali, but i recommend Dreamland beach. It's not crowded like Kuta because not that many people know this place but the beach is realy great with white sandy beach and beautiful panoramic ocean. Another great water spot is diving. You'll find some great diving site in bali like amed, tulamben, and menjangan island.

• Pakistan
21 Jan 08

I never been to bali but I have beard that it has very beautiful islands and welcomed peoples,is it true?Bali is a perfect place to take your kids. They'll love the natural surroundings, and there is no problem whatsoever to find a baby-sitter or somebody to take care of them wherever you go. All Balinese adore kids !,is it true about bali kids and bali? Here I will menttion that I also belong to a very beautiful place,Gilgit Pakistan.Have you ever been to Gilgit? If not then you can see some information here http://www.gilgitoshikhandas.6te.net/gilgit.html

• Indonesia
21 Jan 08
hi Sebastian, How are you? I live in Bali, yes it is a beautiful island and I never get bored of it. There is always a beautiful things happen to me here, like today I am watching the most beautiful sunset from my working table which is absolutely georgeus.. Good Luck to you!

• United States
18 Jan 08
Yes, Bali is absolutely gorgeous. I have never been there, but would LOVE to. It would definitely be an opportunity of a lifetime. What I find really interesting about Bali is that it is home to Indonesia's minor Hindu population. I'm a Hindu myself and I think it would be interesting to pay Bali a visit.