I finally did it!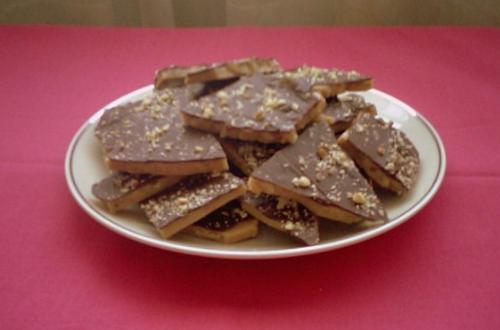 United States
January 19, 2008 1:44pm CST
I listed some of my toffee for sale on eBay. I figured it was worth a shot. I set up a shop on Etsy too, but I have not listed any there yet. I am listing it 2 pounds at a time because that is what one batch is equal too. I decide on $11.99 for 2 pounds. I think it is reasonable. Plus I am not charging an arm and a leg for shipping like some people do. Wish me luck! I just listed it a few minutes ago. Think it will sell? I am going to try some other ways of selling it this coming week. Thanks for all the suggestions I have gotten so far.
7 responses

• Cambodia
19 Jan 08
I sincerely wish you good luck my friend :)

• United States
19 Jan 08
yes - good luck! hopefully someone will buy it!!

• Cambodia
19 Jan 08
If I was in US I would have done so :)

• Philippines
19 Jan 08
Good luck on your business endeavor, hope that it will sell. Please update us on this ebay selling. What is Etsy?

• Kuwait
19 Jan 08
wow, you really enjoying doing your toffee & sale them in internet, will i will prayfor you to earn more than you wish lilybug.

•
19 Jan 08
I am watching to see how you go so please let me know because i would do something similar blessed be

• Cambodia
19 Jan 08
If I type english toffee I get this listing: http://search.ebay.com/search/search.dll?from=R40&_trksid=m37&satitle=English+Toffee&category0= Which one is yours ?

• Cambodia
19 Jan 08
Found it finally: http://cgi.ebay.com/2-FULL-POUNDS-Homemade-English-Toffee-w-Chocolate-YUM_W0QQitemZ280193856891QQihZ018QQcategoryZ14307QQssPageNameZWDVWQQrdZ1QQcmdZViewItem As I'm not english native is toffee means coffee ? Because I do only like chocolate not coffee :)


• United States
20 Jan 08
ohhhhh toffee...i love toffee!!! Have you been on Cafemoms? It is more of a site like this (but they dont pay you) and you can list items for sale. I have bought alot of stuff off that sight.