After christmas Blues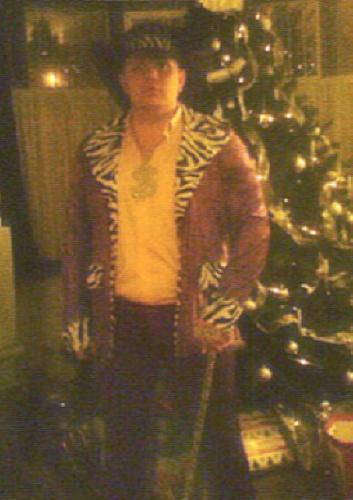 January 23, 2008 3:19am CST
Hi there does anyone else feel a bit low after christmas? I love Christmas but in January I often feel like I could hibernate untill at least March!! I think that its because we all get so caught up in the hustle and bustle leading up to Christmas,then we have lots of family and friends round at Christmas and when it comes to January everyone has gone,and suddenly you feel lonley. Anyone else feel the same?. Kathy.
3 responses

• United States
24 Jan 08
I feel the same way, but to me, it's the money, the money is just not there! And that's what makes it seem so gloomy! I remember back when I used to make a lot of money, it wasn't like this! But with the economy the way it is, the high price of fuel, and everything else going sky high, it's just hard for a lot of people to have any money to spare!

• United States
7 Feb 08
Kathy, I kind of enjoy the end of the holidays. I like the end of the hustle and bustle and all the people and I like being alone for a while. Of course there are some customs I miss from my University days. We used to have Christmas in February for all the friends who had gone home or other places over the holiday and then we could celebrate all together. But I think some of the reason for depression in January is just the season. The world is no longer as bright and cheery as people turn off and take down lights and other decorations and with the short cold days, it is so gloomy. Everyone is short of money (worse now because the economy is so bad) and everyone is a bit tired. I however, really enjoy the after Christmas sales (I save some money to spend those first few days after Christmas), this is when I buy craft goods for next year, Holiday themed fabrics and those special ornaments I give to my granddaughters and daughter every year. My daughter was adopted when she was 16 so she did not have a lifetime collection of ornaments to start out with, so I am trying to help her build her collection with some special items (I think it helps continue our bonding) and her children will have a special ornament from my husband and I for every year of their life.

•
6 Mar 08
Hi there sorry it has taken me so long to read this but my mum was taken ill. What a lovely idea to give your daughter and granddaughters some special ornaments each year, i'm sure they'll treasure them. We started buying our daughter a porcelin doll each christmas and she really treasures them, we started when she was about 10, she is now 18!. I too love the hustle and bustle of christmas time,the lights and the smell of christmas! I think you are right when you say that the reason for depression in January is the season,and the fact that everyone is so short of money these days, maybe I should try and save a little so that I can go out in the January sales which would give me something to look forward to! Good idea!!. By the way what crafts do like to do - I love cross stitch and knitting.

• United States
23 Mar 08
weeleybridge04, sorry I haven't gotten back to you, but I haven't been on line much lately. I sew, crochet do a bit of embroidery and some other little things as the opportunity comes up. But sewing and crochet I do easily, almost without thinking about it.


•
25 Jan 08
Hi, well I sort of agree with you ! I do believe that you have a choice in that you can choose to be unhappy or you can choose to be happy, I usually choose the latter....its just that after christmas I feel I am all jollied out and kind of need to recharge my batteries a bit. Or maybe I'm just feeling sorry for myself......but as they say every cloud has a silver lining!!.