Population, biofuels, food, water, oil, & shortage

United States
January 29, 2008 10:31pm CST
We are hearing quite a bit about population, biofuels, food, water, oil, & shortage in the news. Why? * The human population is increasing. Oil consumption is growing by leaps and bounds in formerly poor countries. Government is seeking to use biofuels to accent decreasing diminishing and harder to obtain oil supplies to keep autos on the road using food crops. That plus the increasing population is causing a danger or reality of food shortage. * We are already seeing food price spikes. On top of governments using food crops for biofuels, the climate is changing. That is causing a decrease in the size of harvests of said food crops. What is worse, we see a loss of fresh water needed to feed all those thirsty plants. * The solution is bring the plants inside. The Vertical Farm project will offer these plants year around spring conditions with no pests. You can grow more many more plants per yard in hydroponic conditions per drop of water as the water is easily recycled. The plants need few roots, putting all their energy to edible parts such as fruit as there is no stress in a controlled space. * As there are no weeds or pests, no pesticides or herbicides will go on the plants or into you. * Lights are provided by solar panels then fed to LED bulbs in the building. 1 indoor acre is equivalent to 4-6 outdoor acres or more, depending upon the crop. * http://www.verticalfarm.com/
3 responses

• United States
30 Jan 08
A very interesting and timely Post. I wonder how long it will take the US to implement something as intelligent as this seems to be? I would immagine we will be one of the last to do so. The fact that the farmers have decided to put most of their fields into corn and other biofuel crops is making it very difficult for the poor in this country to make ends meet. One, it is making food much more expensive and some items are even getting hard to find. Two, it has not reduced the price of fuel at all, so that is another hardship. Three, the price of fuel is also raising the price of everything, because the price of shipping is going up daily. Shalom~Adoniah

• United States
30 Jan 08
Los Vegas is putting up a prototype vertical farm to feed the local casinos within the next few years. Design details should be worked out in 2008 and the project could open its doors by the middle of 2010. If it is a success, you can bet this will spread like Vegas style casinos. * http://www.nextenergynews.com/news1/next-energy-news-las-vegas-vertical-farm-1.2b.html * The smaller city farm is already a going concern, although not so visible. They are a lot rattier but are feeding a lot of people. * http://journeytoforever.org/cityfarm.html

• United States
31 Jan 08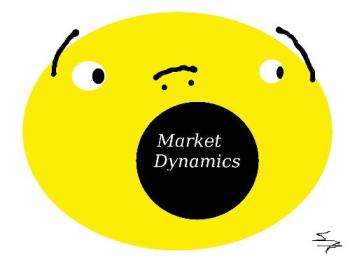 Agreed. Fortunately, Vegas is a watched state for innovation. There are tinier greenhouses on much smaller principles, and they are already feeding us many of our high dollar crops already. Just about every salad tomato we eat came out of such an operation. * http://www.uky.edu/Ag/Horticulture/anderson/gh_tom.htm * Global climate change and market demands will push this hard. People are out to make a buck, and clients-customers want to eat.


• United States
30 Jan 08
As a SF fan, I've heard about hydroponics for years. I think that these Vertical Farms are the proving ground for growing crops in space. Granted the best a space ship could offer at this point is low-G & this is normal G growing, but it is the first mass attempts for this kind of agriculture. And, yes, I know Disney has a hydroponic system in FL, but that's still using natural sunlight as yet.

• United States
30 Jan 08
Disney isn't innovating anymore. Basically, they are using Styrofoam and planting frankenfoods who's seeds you can't save. Some 6 year old caught them out on this and the tour guide couldn't answer the kid. * They're great for weird looking tomato trees and Micky mouse shaped veggies. In space, you couldn't reuse the seeds. You need to seek out more from the Earth based Monosato or other corporation for your next crop. They're now just a tourist trap for the horticultural set. * You want sustainability, you don't use styrofoam or hybrid seeds that don't reproduce to type! * For sustainability, you use materials that can be recycled, reused, and reproduce offspring that are like the parents in a reliable manner. To get such offspring, you are best off with Heritage seed. Many Heritage seeds will produce well in a hydroponics environment. *

• China
30 Jan 08
Hello dear friend. I think that there are many reasons for the lack of the natural resources that we need. The reasons may vary from large population, constant wars, big or small, natural calamity, pollution of different kinds and so on.

• United States
30 Jan 08
Agreed, however, there is change in the wind. The ratty looking city farm is exploding quietly on the scene. It is little more than a veggie patch in the city hiding in an empty lot. * There are makeshift green houses made of discarded wood, metal, and plastic with food growing inside. * Some even hide in defunct cars! Someone took the seats out and put rows of plants in the defunct car. As food grows in price, this trend is going to go into orbit.