Do you buy pirated dvd's or cd's?

Philippines
February 2, 2008 10:41am CST
hi, pirated dvd's and cd's are very rampant nowadays.. Do you buy them? is it simply because it is a lot cheaper comapred to the original? From where I live pirated dvd's and cd's are everywhere.. All the latest tv shows, music, movies, etc etc etc. from hollywood, etc etc can be found here.. I used to buy them for the simple reason that they are a lot cheaper. nowadays, I just download everything from the internet, my reason--due to work I simply do not have the time to go out and buy one. share your thoughts..
8 responses

• Philippines
3 Feb 08
me i dont buy pirated dvd because i know its not good for the dvd player and about cd im more on casette tape its more cheaper than cd and sometimes its not clear if pirated dvd movie we usually rent in the movie shop or watch in the cinema with my husband.

• Netherlands
3 Feb 08
I just don't buy them, and why? Because I just download them myself.

• United States
3 Feb 08
I don't buy them, but I make them. I know it is illegal. But isn't it only illegal if you are selling them? I do make other people copies also. They don't pay me for them, but they buy me dvds sometimes. Does that count?

• Philippines
3 Feb 08
well they say its illegal,but from where Im from it is sold outright in the streets, they even have their own (several) blocks (for real)---they get ignored I guess or there has been a way around it--it has been a way of living here for them. Im not sure really of the details on the legalities of copying/making copies for other people--but hey the ones pirated are owned by multi billion dollar companies anyway right?? so they make a lot of money off other people's art (music, etc etc etc)--from where Im from anyway artists are paid way below they are worth by these companies.... Im not sure about the regulations--from where you are from but unless you are harass/caught--continue on :)

•
3 Feb 08
No I do not buy them. I would think that you would be more likely to get caught buying them. Plus they are not readily available in my area.

• United States
3 Feb 08
I've never bought one but my son makes them all the time. My pc does have the capability of doing it but I'm afraid to try it...

•
3 Feb 08
Yes we buy both pirated dvds and cds, it is cheaper and we get the films and cds we want way before they are released, most of what we have is excellent in quality and a heck of a lot cheaper so its good!

• United States
3 Feb 08
I download all must all of my music first. Then, if it is very good, in the top 20% of stuff I've heard, I go out and buy the CD within the next month. This method has saved me from some of my favorite bands blunders of CDs.

• Philippines
3 Feb 08
thats what I do too--with local independent artists in my area I mean. Local musicians (those that can afford) have opted to produce their own cds and have samples tracks downloaded for free from the internet. this way they are not being ripped off by big companies who give them very poor royalties-- this as a matter of fact, as a lot of local independent musicians say that they are so poorly paid with the royalties that is why they have opted to promote and produce their own albums instead. This way, if listeners like the music that they hear from the artist's website they can just contact them for details on where to buy their cds :)

• Australia
3 Feb 08
i dont really buy many dvds or cds, usually because to busy to watch or listen to them anyway. most of the time we just get some new ones like from the supermarket as a treat or someone buys them for us for christmas or our birthdays. i should look at downloading some from the internet but i only have dial up so it would probably take a while.

• France
2 Feb 08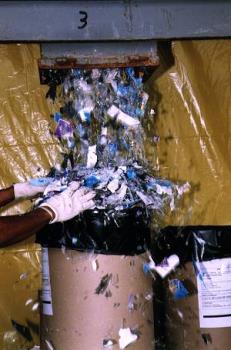 Absolutely no! Never got a pirated cd or dvd with music, movie or software. Music cd's are expensive so I prefer to listen to radio and buy what I like most. I have subscription to eMusic.com to legally download music - they have a good selection of alternative, punk-rock, country/folk music. I have more than 200 DVD'd on my collection most obained from discount stores or sites like cdiscount.com - maybe half was less than $9. I avoid buying right after release. I used for many time rental services like netflix.com so I could watch 15 or more movies a month for a flat rate. Pirating is not solution for high prices and contribute for organized crime and corruption at borders.