Last night was so cold outside and windy...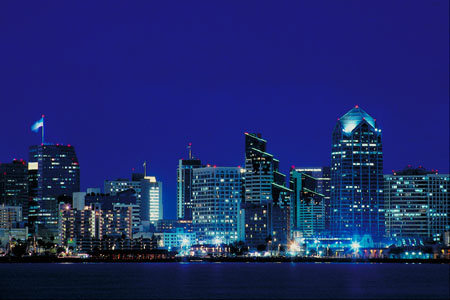 United States
February 4, 2008 11:57am CST
This is odd to happen in the city of San Diego. The other day is started to rain for a few hours, but the air is been cold and a bit freezing. So last night I could hear the winds going crazy, then opening the door I felt the wind go through me like I just entered a freezer and tried to close my door. Even now in the morning though the sun is out we still feel the cold chills. I hate waking up in the morning like that and then say needing to take a hot shower and then the cold air hits you again? It's ridiculous. I just hope all these cold air and breeze goes away this month for February. Since this is the month of my nephew's birthday, my sister's birthday with her wedding. We just hope it doesn't rain that day and we have to feel with chills outside. We haven't had cold weather like this I don't even think or know when. But I'm sure there are other cities across the states that have it worse than us, but us people in San Diego don't go through this type of weather on a daily basis.
2 responses

• United States
4 Feb 08
San Diego is my favorite place in the world even though I live in Boston. I lived in Oceanside, Carlsbad and Encinitas while I was there and loved them all. I'm surprised that the weather has been so cold since the weather is one of the things I especially love about San Diego.

• United States
4 Feb 08
Well that's good to hear about that. I have lived in San Diego over 25 years now, but I live in the southside of it. The places you have mentioned I can see you have been up in North County. Only a few times I have been up there. Now Carlsbad is a nice city to hang out at. Oceanside, well that's another story. Thanks for your response

• United States
5 Feb 08
dude you not kidding i was freezing my butt off lastnight. even right now it is freezing outside. I have to like use about 3 blankets just to keep warm. I don't know what's up here like a big ice fell off from the sky or something and just sitting there. Man I need the sun and warmth or I'll have to start a bonfire in my room LOL