Anyone else house shopping?

United States
February 19, 2008 11:51am CST
My husband and I decided we are tired of renting so we are now house shopping. We are looking at one tonight and one tommorow. We have already pre qualified through a mortgage company. I am just not ready for the headache of the mortgage process luckily I have been smart and kept all the paper we will need like tax papers, pay stubs checking and saving account statements etc. Are you shopping for a house or if you already own one how was your mortgage process?
7 responses

• United States
19 Feb 08
We are talking about doing this over the summer. I have an idea of what we should be able to qualify for, but have not gone to get pre-qualified yet. We are going to try to get the new homeowners grant that is offered in our state to get the 20% down paid for us and maybe use his VA Loan. Depends on what kind of deal we can get from the bank.

• United States
19 Feb 08
We are getting a 100% loan so we won't have to pay a down payment. The only bad thing is we will have to pay pmi insurance.

• United States
19 Feb 08
Well, if we can't get the grant we will have to pay PMI also. We are looking to move closer to my husbands job and figured we would try to move into a house. 2 adults, a kid, 2 cats, 2 birds and three fish tanks is just too much in an apartment. We may just end up staying in apartments, which is okay. We can actually move with our management and save money on rent for about 200 more sq ft. We would also not have to break our lease and only have to pay about $300 in transfer fees, but we have to be out in 2 weeks. We did this once before when we moved into our current apartment.


• United States
19 Feb 08
We went through a local mortgage broker alled advantage mortgage.

• United States
25 Feb 08
We bought our first home 4 years ago. The mortgage part was a little tricky for us, since I had worked several "seasonal" positions at different companies the years before landing a full-time, year round position, so I had to get letters stating that I was permenantly employeed, as well as all the usual stuff. Other than that the mortgage paperwork wasn't too bad. It was the stuff like the inspection, surveys, taxes, etc that were a bit scary to me! I saw you want 100% financing; we got this with our mortgage but our broker was able to get us a VHDA (Virginia HOusing Development Authority) loan so that we didn't have to pay the mortgage insurance. It was a slightly higher APR, but since you can deduct that from your taxes, it's the better way to go. See if you can get something similar in your state.

• United States
25 Feb 08
If you have the credit... now is a GREAT time to buy a home. Interest rates are REALLY low and housing prices are very low as well... getting through the mortgage brokers is a pain in the donkey's rear end but it can very well be worth it to you in the end. Greatest of luck to you. Zelo

• United States
20 Feb 08
We just got the call yesterday telling us how much we are preapproved for. We are going to look at three houses today. I'm so excited! I looked around a long time to find a mortgage broker who understands exactly what we want for a mortgage and for someone that we connected with so I'm not too stressed about that part. I'm more stressed about the fact that I have a complete image in my mind of the perfect house for us and I'm afraid we might not find one that meets all my criteria. Good luck with your house hunting!

• United States
20 Feb 08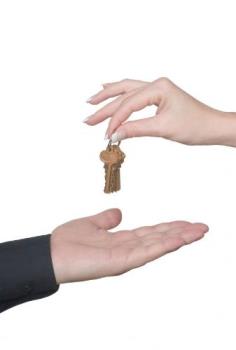 I am working from home and part of my job is financial consulting and mortgage loans. Mortgage process is not difficult on your part, because most job is done by mortgage broker. If you don't want to show full documents, you can have a loan based on stated income, stated assets. It is less headaches and no paper work on your side. My advice is not to take 100% loan and not to take any ARM loans. Make sure you know in advance about closing cost and mortgage fees. When shopping for home or condominium, check an estimated home value on zillow.com There are much more to check if you are buying condo, some builders are out of business and seller will never tell you. Banks are having more restrictions now for buyer qualifications due to huge foreclosure rate. Good luck with your hose hunting. Rates are great now and this is the best time for buyers.

• United States
19 Feb 08
That's great that you are house shopping. It's been about 12 years ago, since I went through the process of buying a home. So all of the details escape me. Sounds like you are ahead of the game, with what you have already at hand.