I have discovered a cure for insomnia......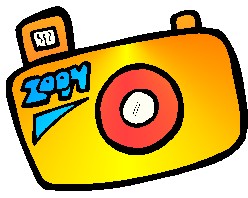 8 responses

• Canada
16 Mar 08
hehe I love it. Very cute. You do have a neat and good sense of humour. It is so nice to read something like this when most of the stuff here in mylot is too serious. So just to get a chuckle now and then is a good thing. I will look at your profile after posting this response and see if it is as boring as you say it is. I know mine is because I don't bother doing anything with it so it is as mylot has put it.

• Australia
9 Mar 08
I will remember that one at 3am and I can't sleep. Might put bubs to sleep too so that I can sleep! lol.


• United Kingdom
2 Mar 08
You have put lots of photos up and it was interesting to look through them. I didn't fall asleep. I especially liked the one of the seals. I also saw a nice one of the Waverley a paddle streamer that goes from my home town in the summer once of twice. There are more sailings from a past further up the coast from where I live. Its sister ship is called the Balmoral. Looking at your age on My Lot. Well you look a lot younger than that.


• Turkmenistan
1 Mar 08
I really enjoyed seeing the pictures of you, your, family, and your homeland. So now we know the truth. I knew all along that you were not 17 or 87. You are quite a character though. I wonder how all of your fans on Mylot will react now that your secrets are out.


• Singapore
1 Mar 08
I like the cat with the pistol photo... I browsed through the other 40+ photos... And I did not fall asleep on my keyboard.:P Pray tell... why is it I am supposed to fall asleep after seeing them?