J. K. Rowling Lawsuit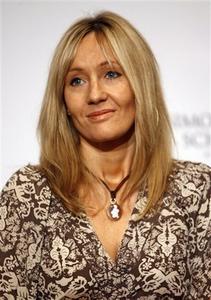 United States
March 1, 2008 11:54am CST
J.K.Rowling, creator of the Harry Potter series of books is involved in a lawsuit against a fan who she says took advantage of her kindness to promote their own interest. RDR Publications is coming out with a Lexicon centering around all things Harry Potter. Rowling is in a snit over the situation because she sees it as a slap in the face due to her allowing fans to have free web sites on the internet revolving around the Harry Potter series. Since Rowling has(supposedly) brought the series to an end, do you think she will have a leg to stand on? I don't view this as copyright infringement, but I could be wrong. What are your thoughts?
7 responses


• United States
2 Mar 08
A copyright lasts a person's lifetime plus an additional 70 years..so yes she does have the right to sue for copyright infringement

• United States
5 Mar 08
I think it will be a great lesson on the issue of copyright infringement, Shaun. These matters are happening more and more lately.

• Canada
1 Mar 08
well if she owns the rights to everything harry potter than it is copyright violation, guess we will have to say what comes of it.

• United States
5 Mar 08
You are right, winteerose, we certainly will.

•
1 Mar 08
Rowling and RDR have talked about writing a 'factual' book, about the characters and myths from the series. I am guessing they feel that they will lose out on revenue if there is another book on the market alread. Rowling owns the rights to the character, so why should someone else profit from her work? Rowling has always allowed the free usage of her characters on fansites but they have never sought to profit

• United States
5 Mar 08
It's still beyond me, mrtimharry, how they can write a "factual" book about invented characters.

• United States
1 Mar 08
I think if people are making money off of something that she has copyrighted than she has some merit in her lawsuit. However if she is doing this due to the free use of her characters, I think she will have a hard time with this. There a lot of people who enjoy reading and writing harry potter fan fiction.

• United States
5 Mar 08
It seems that everyone wants to make money off of everything these days, youngam, so this case is just another example of that.

• Canada
1 Mar 08
I think the series is at an end because of the really rushed last chapter in the seventh book. It seemed as tho she wrote a chapter just so she would never have to write another book. It was rushed and did not flow with the story line or the series at all. I am not sure I understand the lawsuit. Is rowling sueing the fan or vice versa?

• United States
1 Mar 08
I think she is suing a company as apposed to a fan. If she were suing fans, she'd have a lot of people to sue seeing that Harry Potter fan fiction is extremely popular. Many people write it as a hobby.

• United States
2 Mar 08
She is suing for copyright infringement ...whenever a person uses someones copyrighted material which is protected for the lifetime of the person who created it plus an additional 70 years, and if that person especially is making a profit from it, it's copyright infringement..uh, being a photographer I know all about copyright issues..hehe


• United States
8 Mar 08
I think she is made that her fans fanfic are better than her final book so i think she is jest getting back at them