Dish the Dirt on your EX!

Canada
October 30, 2006 6:10pm CST
Here's the place to bash your ex...I want to hear at least one nasty tid-bit about your ex. B*tch, complain, accuse away! Let's have it! Tell me what a loser he/she was...
2 responses

• Netherlands
5 Nov 06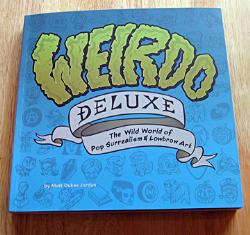 I was going to leave my ex but I didn't mention it to him or give him any idea about it for the simple fact I feared for my belongings because he had a serious anger streak and broke things when angry. I also feared for my two cats that were in the house. I went out of town for a week and when I came back I moved my stuff out while he was at work. I had 8 people come help so we were done super fast. There were a few things that he had in his car that I really wanted so I had to go back when he was home. When I went back 2 DAYS LATER, he already had a new girl moved in and everything. The place looked like she had been there for years! The sick part was he was back to his old behaviour and the girl was VERY YOUNG. (A minor) and he was 30 years old. One of the things I learned about him was he loved YOUNG girls. I was the oldest he had ever dated and I was 19 when we met. (The previous girl was 13 and her mother had no problem with it.) Can you see why I left the sick freak?

• Canada
5 Nov 06
Wow-if you lived in South-Western Ontario, I'd ask what this guy's name was...he sounds like someone I dated. I guess there are psychos all over the world though, right? It's good that you got out of that situation-and I know how hard that can be. Hopefully that young girl figured this guy out too...

• United States
31 Oct 06
Not really dirt, just the truth...my ex-husband is a pathological liar. He really can't tell the difference between his dillusions and the real world. Once he has said something it BECOMES the truth to him.