The Dept. of Homeland Security just came a knockin'!!!

United States
March 7, 2008 5:04pm CST
I was just sitting here at my computer, in myLot , of course. Ding dong. I answer the door and a woman flashes her Department of Homeland Security badge at me. She asks my address (I guess she wasn't too bright, cause my address is posted in two different spots on my house :P) Then she asked me if I was expecting her. Um, I was in my pajamas and my hair was sticking out all over. NO, I wasn't expecting you. . Now mind you, I am so wondering WTF this woman is doing at my home. Did GWB hear something in one of the conversations I had on the phone that he had wiretapped? Thinking quickly, I realized I hadn't said anything lately regarding GWB to anyone on the phone. Maybe the internet? Nope again said nada. I should have gone with my first instinct, that this woman wasn't too bright. She wanted the house across the street. One of the 20 people that live in the single family house across the street came out of his house and was flagging her down?! Imagine that, wanting Homeland Security to come over for a visit!! Now my curiosity is killing me. Why were they expecting HS. They do have 5 families living there and they are from VietNam. Maybe GWB and his people found their phone calls to their homeland bothersome. I just don't know and will probably never know. Wouldn't it kinda freak you out if Homeland Security came knocking on your door? PEACE
9 responses

• United States
14 Mar 08
Nope, to be honest I expect them, the CIA and FBI to show up. I often think that when I post my next story someone who is watching my pc will go to lil bush and say, "Oh no she did it again." I already know I am named an "enemy combatant" because of what I write about. I am proud of that because I write the truth. However if I was not in the situation I am in yes I would be a bit freaked out. Thanks for the heads up. Aingealicia

• United States
19 Mar 08
Thank you for your kind words. Thanks for the add. Ainge

• United States
7 Mar 08
Yeah it would kinda freak me out too!! I don't want any kind of government official knocking on my door! Only people I want knocking unexpected and wearing a suit is the people from Publishers Clearing House!! LOL

• United States
8 Mar 08
Well I think it would make the news because I don't go to the door unless I am expecting someone. So Feds being feds they would burst into my home and " accidentally " kill me.

• United States
9 Mar 08
"Accidently" kill you?! Gosh, I hope not! I can see everyone that comes to my door, so I could always duck out the back, if I had done something to warrant such an attack from the Feds. Since I haven't, I would, as I did, innocently answer my front door. Thankfully, it wasn't me she was looking for! PEACE

• United States
9 Mar 08
I don't trust the police so I always assume they will dpo harm more than good.

• United States
29 Mar 08
That would explain why HS has a hard time find illegal aliens. I mean if you can't read a simple street address then how can you find anyone breaking the law. As far as GWB goes. They can listen to my conversations if they want. I have no problem with it. Unless I threaten his life in public there is nothing they can do about. I don't agree with all his decisions he makes but we have to remember he doesn't make them totally alone. Both parties share the responsibility of how screwed up this country is. We need a 3rd party that isn't influenced by the RICH and POWERFUL. A party for the common Joe like our fore fathers intended it to be. We can name the party Enough is Enough. Then you will see a congress that would be for the people and not the rich.

• United States
8 Mar 08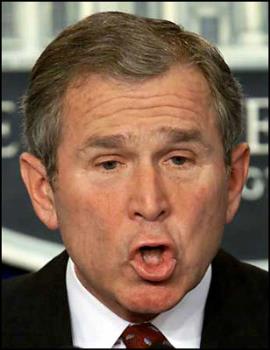 Do you mean that if I say that I hate GWB, homeland security can come to visit my house....? Can we still have free speech? Do you talk to anyone on the phone about this dork? I would freak, but in the other hand I am as guilty as 99.9% of Americans. My biggest crime was left turn on no turn sign and willing to kick his butt of from white house... It is a crime?

• United States
8 Mar 08
The FBI is under investigation for spying on Americans phone conversations and internet usage. It should be known terrorists that are spied upon, not US citizens. And yes, one has to be careful what one says regarding the "dork", he doesn't take kindly to people that say things that hurt his feelings, no matter how true they are! PEACE

• Abernathy, Texas
20 Feb 09
If they were flagging her down, it could be that one of them was a Custom's agent or maybe a computer whiz who contracts to them. Alot of companies, and I would suspect, individuals contract to them. Homeland security doesn't just work for border control as many think, but they protect the nation's critical infrastructures like telecommunications, chemical and transportation infrastructures, etc. Maybe a genuis in the family had come up with a more efficient information sharing between states, which needs to be worked on. My husband contracts to Homeland Security and Customs. So, considering the extensive background checks for his job if they were bothered by all the conspiracy sites he goes to or Mufon then they would have done something long ago. Its harmless. So if they knocked I guess I would think its because they decided to tell him personally that this base contract has closed down and we have a week to get our stuff together and transfer to Yuma Arizona or something. I guess without him working for them it would freak me out, they have a lot of power, they can arrest someone and the person doesn't have the same rights as a policeman arresting them or even a trial. Or so my husband says. He's more in the background though - he's not out there knocking on doors, in fact he's just a contractor. I would guess the Vietnamese like other Asian cultures are highly intelligent in general. My husband is Chinese and he says the Doctors and Scientists over there are some of the most advanced in the world. I wouldn't be surprised. Are you sure there are five families and not just a few generations? And are you sure its actually twenty people and not more like nine? My husband's brother and sister and their family live apart from their parents (although their parents still help them out) and in fact one rents from his parents in one of their houses...but traditionally, the parents eventually live with the oldest son - which is why the olest son is most revered.

• Canada
26 Mar 08
well that sure was freaky, I wonder what HS wanted with those people, then again one never know who could live nextdoor, or what they're into.

• United States
8 Mar 08
Hmm It would be strange to have homeland security knock on my door.... BUT... if it was a woman. and she was very pretty... and she wanted to talk.. I might not be scared... I'd probably be happy she was there to see me.. we'd order.. a pizza.. and have a date! lol just kidding.

• United States
7 Mar 08
That sure is weird! The government has some kind of policy that moves people up into jobs that they can barely handle! that is when they know they have the right person for the job!