Have you ever gone to a High School reunion?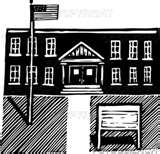 United States
March 9, 2008 10:31am CST
I have never gone to one and always wanted to. Has anyone here gone to theirs. Did you get alot of surpises? I think it would be interesting to see what the "Prom Queen" looks like now, or the football jock!
2 responses

• United States
9 Mar 08
My high school class had their 30 year reunion this past summer. I didn't go. The majority of those folks were not very nice 30 years ago, I didn't see any reason to go visit with them now. There are one or two people that I still know from school that are still friends. That's enough for me!

• Philippines
9 Mar 08
I had attended a reunion of my elementary school mates two times. It was fun having met some classmates after more than 30 years and how they look. Some have changed so much in appearance so I didnt recognize them at first. Anyway it was a happy gathering. There was also a scheduled high school reunion some years ago but I failed to attend due to some reasons. I would be happy to attend if there will be any reunion that will happen. I'd like to see my former high school mates whom I didn't see for several years.