what is the best GTA series in your opinion?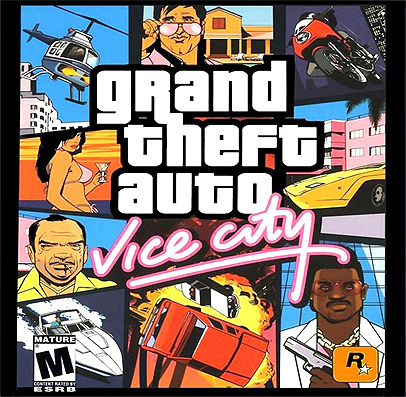 Philippines
March 9, 2008 12:21pm CST
i only played GTA vice city and GTA 3, and luckily i finished the main game,so i have to say vice city was better than GTA 3 and way harder too, especially that mission called "dode dodo" man, i spent months attempting to finish that one! (does anyone remeber that mission, the one where you drove a plane to drop the flyers and had to hit a taget with limited fuel? and the one which you have to race with hillary? OMG i had many sleepless nights trying to beat him!those missions were in vice city) i also like the humorous stuff they inject at those radio stations.. so since i havent played all editions of the game, i cant really tell which is the best among all of them, so i leave it up to you guys to tell me which is the GTA game that you liked the most.
5 responses



• Philippines
17 Mar 08
ive heard that its gonna be released in april, i wonder why they are naming it simply GTA 4 though, like GTA 3. no place name this time like vice city or san andreas. hmm does that mean that they have something "new" in store for us gta fans? we'll see.


• Philippines
10 Mar 08
yeah i agree, vice city was way better than GTA 3 coz i read online that alot of people were complaining that how come the protagonist (or should i say antagonist) does not speak? so in vice city they gave him a name and dialogues. and notice the limited movements and 2D graphics of GTA 3, (but i have no problem with 2D, it still looks great) so when they released a follow up, they really made it better.