Grrr.... those glass tumblers!!!!!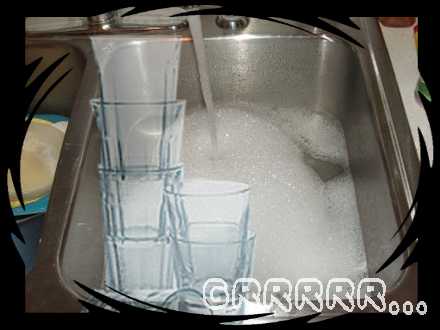 Canada
March 11, 2008 4:10pm CST
I was washing the dishes this morning, and talking to my son at the same time. Maybe I didn't pay much attention but two glass tumblers ended up stuck. I hate when that happens!!!!! Sometimes they can be separated easily but other times it's just a nightmare, specially when it happens to our favorites:) I tried gently rotate them, a bit of dishwasher liquid, I stopped, tried again, they weren't cooperating:) I was finally able to separate them by putting one in a bowl of hot water and filling the other one with cold water - or was it the other way around? So what do you do when that happens? What works best for you? Or do you just give up and either throw them in the garbage or force them to separate so hard you end up breaking them?
No responses