Who are your favorite Idols this year?

United States
March 13, 2008 9:35am CST
I have been watching it for years ever since it came on Fox. I just love it. this years is especially good. I've never seen so many talented and good looking young people all in one show. Every week it gets hard and harder to watch someone go. I think this weeks bottom three were the right ones. Even though I think all of them are good singers, they really messed up their Beatles songs. So now, we are down to 11. who are your favourite Idols that are left? I like a few of them, mostly the guys this year. I think it's a guys turn to win this year!
2 responses

• United States
13 Mar 08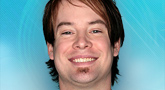 This is the first year I've actually looked forward to and watched American Idol and I have to say I'm enjoying it. I have a couple of favorites and agree that it's probably going to be a guy who wins. Right now I'm rooting for David Cook and I did like David Hernandez although I think David Archuletta will probably get it. As for the girls....I think it will come down to Carly and Amanda.

• United States
13 Mar 08
Well, I thought David Hernandez should have lasted on the show longer. The girls in the bottom three were good, but I was thinking they both were candidates to leave this week. My favorite is David Archuleta, but I don't know what's happened to him lately - maybe nerves, usually the idols get better but he isn't. According to the buzz, the other idols haven't been nice to him... I also like Michael Johns, Amanda and Brooke. And the Beatles songs, some of these kids don't have a clue, I wonder if Paul is watching.