What colour is your house?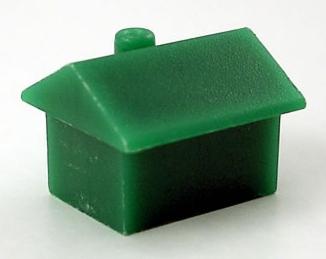 5 responses

• Philippines
22 Mar 08
Our house is also made up of stone, though the front is not that fully furnished yet. We made some minor renovations back then, still couldn't provide some funds to spend in completing it yet. Some parts are painted and some are not yet, so that's where we're gonna spend the money for..

•
22 Mar 08
the stone look is good! best of luck in the painting. you rock!

• Turkey
22 Mar 08
unfortunately we are living in a flat instead of a single house. so the color of the building doesn't really matter and it is not painted well. One side of it is ok, (not very good though) but another side is just yellow and it is not painted. because they expect there will be another building very close to that side of our building so they didn't think it would be necessary to paint that area :D

•
22 Mar 08
get all the owners together and buy a big pot of paint and tip it over the side. that should brighten it up!

• United States
22 Mar 08
Our house is vinyl sided. Its tan in color, with white trim. We are currently remodeling our house so when its all done it will have dark red doors too.

• China
22 Mar 08
Hello dear axle. I live in an aprtment of a huge building. Mine is on the seventh floor. The whole building is white and gray in color, mostly in gray. I think that the color is well matched if seen from a whole. Thanks.

• Orangeville, Ontario
22 Mar 08
The bottom half of our house is brick. The upper half is butter coloured siding. The garage door and front door are the same colour. The eavestroughs are dark brown. I really don't like the butter colour. The whole inside of our house was like that for 9 years until my husband decided to paint almost every room in the house last year. Now if I can pull him away from the golf course in the summer to paint the garage door and front door I'll be happy. I would probably pick the colour teal. I wanted that for my hallway but realized we had too much blue inside the house so went with terra cotta. So I think we can use teal for the outside.