What is the first things you do when you wake up?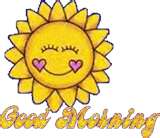 Indonesia
March 24, 2008 7:55pm CST
Me: watch the clock... If I wake up still too early than I can continue to sleep again... When I went to a stress management workshop, the trainer said that to make your day brighter, when you first wake up in the morning -before you watch the clock- try to SMILE first. It will make your mood better. I tried it once and indeed it is correct. I feel like the day must be a very beautiful day today and my mood are at it's best.. But lately I just forgot to smile because I ussually wake up when my alarm ringing and I will be in the rush for work..
3 responses

• India
13 Apr 08
I am woken up daily by my mobile alarm which is based on a devotional song and i remember god and pray to make my day a wonderful one. Soon i am preparing my children's lunch and wake them up to get ready for school.