am I a criminal for not paying the toll?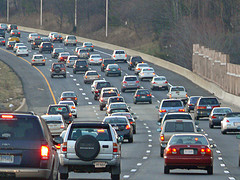 Canada
March 28, 2008 9:42pm CST
While coming home to Canada from South Texas I passed over the Sam Houston Tollway, Beltway 8, going north. I was wondering how the Tolls were collected, and noticed cars pulling in to pay before every major exit. I looked for the Toll Booth before I exited at Hwy 59 but didn't see it. I noticed one sign about surveillance Cameras, but saw nothing explaining the paying method. Please explain this, as I have a guilt complex.
3 responses

• United States
30 Mar 08
i would assume if it wasn't obvious on how to pay then you're probably okay...but if it didn't then you'll be sure to get a ticket in the mail...that might be their ploy to get more revenue than the toll itself...you could always call your road commission (i have no idea what it's called there)- though if you're canadian maybe they will let it go? i would not feel guilty, you could probably dispute it in court anyways...the only kicker would be the fine is probably less than what it costs to get back there...i had that happen to me out of state once - a cop pulled me over for speeding when i was stopped at a redlight. we all know you can't be speeding if your vehicle is not moving, lol. But I couldn't afford to go back there and fight the ticket, it was cheaper to just pay the jerks $165...they put points on my license too - i really would have liked to have fought that one!

• United States
29 Mar 08
Well don't worry about it..I live in the Houston area,and believe me if you were supposs to pay a toll it would have had a place to pay....The only way you will get in trouble is if you go though a toll booth without paying,and then they snap your picture and send you a bill...In your situation it seems you were as honest as you could be,so loose the guilt...These tolls lets you get away with nothing..It sounds like you exited before toll was due......

• United States
29 Mar 08
Form what I remember you only paid the toll if you were getting off at that exit. If there was a toll, there were toll booths where you had to stop and pay. If you didn't pay and were suppose to you will find out. They will send you a ticket in the mail.