your avatar


United States
March 31, 2008 9:40pm CST
What is it and what does it mean to you? Is it something private that no one will ever understand or is it simple and interesting? Do you change it often or keep it the same? I started wondering about this because I cannot figure out how to change my avatar. I simply gave up and decided that at least it's something that means the most to me. What does yours mean? How do you change it?
9 responses

• Canada
1 Apr 08
My avatar is a picture of me. I usually use different photos of myself on other websites. But this one works the best for this website. Because of the size and other elements of the other photos they look silly once sized down. I have two of those other pictures under the Photos sortie on my page.

•
1 Apr 08
You change your avatar by going to "edit your preferences" to the left of your "home" screen (it'll be below your picture). I think you have to upload the image directly from your computer and not a third-party site. I just changed mine a few days ago; I had been using the same pic since November of 2006 and decided to do it (finally).

• United States
1 Apr 08
I love Tinkerbell and other characters. I like to change my avatar occasionally when I get bored. I have a smurfette one that I like alot too. I think it is fun to change things up to keep it interesting. You can change it under "edit your preferences".

• Australia
1 Apr 08
Go into "edit your preferences" to change your avatar. Mine is based on how I was feeling at the time. I have only changed it once when I was sick of the old one.

• Malaysia
1 Apr 08
Hi karma, the current avatar which I'm using is my third avatar after participating mylot activities for a year or so. I would like to share with friends here the photo of a lovely flower which I had snatched during my vacation a year back. I do think of changing another avatar so I don't feel bored to look at it after quite a considerable period of time. From your current avatar I could reason out you are good in changing avatar. Happy posting and bye now.


• United States
1 Apr 08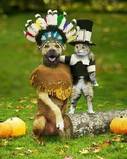 Looks like I'm a little late telling you how to change your avatar! LOL Hey I like this one as well as the other one. Your kids are adorable! lol Of course you're going to agree, right? lol I think mine is pretty obvious however, I'll change it every now and then especially for the holidays. I have one for Thanksgiving that I really think is cute and I'm going to attach it so you can see it.

•
1 Apr 08
I've kept the same one for so long now, I think it's become my trademark! lol. The reason behind my avatar is that my zodiac birth totem is the Raven or the Crow. Both birds, are obviously black. I am Pagan... so I have the Pagan woman image, with the Raven flying across the moon. Because they're black, these bird's wings are considered dark, hence my name, Darkwing. Brightest Blessings.