Liverpool is in the semis!!!!!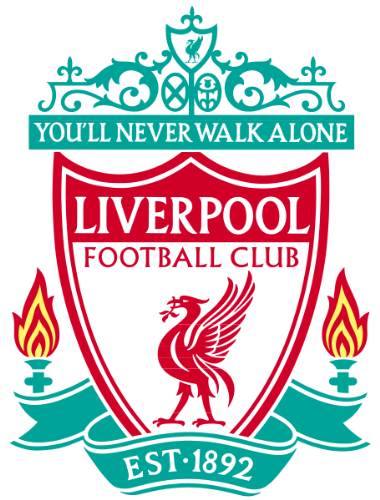 India
April 8, 2008 4:00pm CST
liverpool has beaten arsenal 4-2 today and 5-3 on agg.Now there is no chance for arsenal to win UEFA CUP.Liverpool keep their hope of winning a cup this year,For arsenal there is only one remaining is that is Barclays premier league.But to win that is very hard.Manchester united and chealsea are fighting for that.This weekend it will be the most interesting match will take place between man united and arsenal.If man united win that match it will be interesting to see the competition.Today in the beginning arsenal was very offensive and therefore they got one goal but after that liverpool came back very strongly with 2 goals and then arsenal equalise again with the help of adebayor.But in the last babel won the penalty and gerrad sored and babel scored in the extra time. and
arsenal was beaten

5 responses

• Malaysia
9 Apr 08
3 EPL teams in the semis. Wow.. but I hate it when Liverpool draw yet to another English team. How I wish it was Chelsea vs Man U. I strongly think Liverpool plays better with an europe team, eventhough it's Barcelona. I was so scared when Wenger substituted in all his attackers and scored the equaliser. Lucky a penalty was awarded and Babel sealed the win. I am sure they will do the same against Chelsea too. Go go Liverpool. You will never walk alone as we are here to walk with you to the Final in Rome.

•
9 Apr 08
A very close game and a great wathc. Both teams played well, apart from a couple of defensive bloopers by both teams. Hyppia shouldn't have got a free header and Walcott should have been pulled down on the half way line. Just need to beat Chelsea and then Barca in the final to make a perfect cup run

• Malaysia
11 Apr 08
Yeah... I love to see Liverpool to get through... I love to see them to lift their 6th CL cup at Moscow. Next season, they will take all the cup including the EPL, CL, FA and so on. This is the time for them to makes the world realize how great they are...

• Honduras
9 Apr 08
Yep, Liverpool is in the semis, against Chelsea again, and I hope they get to the final, I am a Liverpool fan, so I cannot be gladder.


• Pakistan
8 Apr 08
yes unfortunatily liverpool won this match and qualify in semi final. They will play against Chelsea in semi final. As they did last year. But i hope this year they will not qualify for final. And chelsea will crash them in semi.