Reporters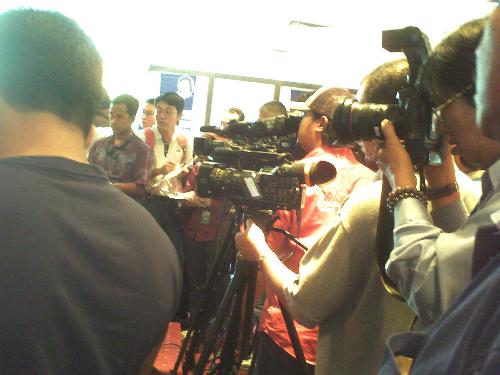 Malaysia
April 9, 2008 3:15am CST
People often publish reporters picture. Why not once in a while we publish their picture to public and let them see how unigue they are.
3 responses

• United States
28 Jul 08
I do not know a whole lot about reporters or their picture being published. I do not see anything wrong with it though as long as that is what the reporter wants to have done. I know alot of people like their privacy also. I think it would be nice to be able to put a face to someones work though.

• Philippines
30 Apr 08
yeah, i agree! certain hardcore reporters and photographers here have been documented so i know what hardships they took to deliver us unadulterated news. its a great way to praise their hard work.



• South Africa
10 Apr 08
i guess this is matter of decision from the administrator and besides wont it also be nice for us to take nice pictures and post them we can possibly make some money from them?