Have you seen this? Throw away and buy similar?

United States
April 11, 2008 9:39am CST
I've seen people throw away net bags and then go buy netting to make potscrubbers or buy already made pot scrubbers. (Used to do until I read how to recycle) I've also seen people throw away corregated cardboard and then buy corregated cardboard cat scratchers (I used to do this, but now I'm mindful of it and recycle it for my cat.) Throw away meat fat and buy suet for birds. (Was taught by my Mom to give the birds the fat, we that home-raised animals as a kid and didn't want anything to to go to waste, but birds don't really eat fat like that in Summer and Fall, have other food available.) Or throw away meat fat and buy soap.(I want to gear-up to making soap to stop doing that) I'd like more things to add to my list and I'd like to write an article for Helium to help people reduce items going to waste and recycle. So what have you seen people throw away and then buy? Maybe you can realize, like I did with the cardboard, that there is something you do like that. Thanks and take care
6 responses

• United States
11 Apr 08
I would love to see an article for reusing things like that..I try to keep our garbage down to the minimal amount I can and if there is something I can reuse, I would do it..

• United States
11 Apr 08

Thanks, I have some articles at Helium along that line already, mostly reusing furniture. Now I'd like to have something with smaller, every day things that really, really fill up the recycling and garbage buckets. Like corregated cardboard really takes a lot of room. Take care

• United States
11 Apr 08
I am going to check out what you already have written, maybe there is something there I didn't know about..


• United States
11 Apr 08
Thanks and cool, hope there is something there for you. Take care



• United States
12 Apr 08
There you go, you reused them. You didn't buy more boxes after throwing some away. Take care and thanks.

• United States
12 Apr 08
The cats think an empty box is a GREAT toy! They lay in them, sleep in them, play hide and seek in them. A box can provide HOURS of enjoyment for a cat - but I have to say that the cat tree I bought a couple of years ago has lasted longer - does need to be tightened up a bit now.

• United States
11 Apr 08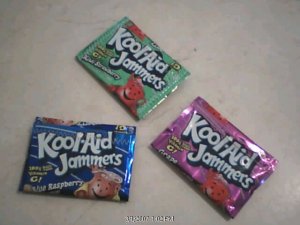 I had no idea fat was used to make soap. I wish I could find something else to bath with. That just sound horrid to me. I was collecting bottle caps. I was trying to figure out what I would use them for. I was not able to think of anything. I do my share of recycling when I make my purses. I also pick up some freshly dropped pouches off the ground. Now how is that for keeping the land fills clean?

• United States
11 Apr 08
Soap can also be made with oils and with compounds from plants. Generally some kind of fat substance and lye substance. (Lye can come in cans with crystals or be leached from ashes) There is a chemical reaction that makes both substances like neither. There are many, many websites about making soap. Even if a person is a vegetarian, there are many ways to make soap that could still involve reusing something. I wouldn't like wheat, water, and yeast to eat separately, but they taste great after they cook and the yeast do their thing to create a reaction to create bread. Maybe you could start a discussion in crafts about what you could do to use the bottle caps? Maybe there is a way to make a belt out of them or something? I wonder if they could make foot stools in doll houses or something? Maybe covered and a little miniature scene could be made on top so they're like a pedestal. There are lots of neat ways to recycle to make purses. There is a company that recycles gum wrappers to make purses. I've heard of some using bottles to recycle. Take care and you do a great job of recycling!

• United States
11 Apr 08
The bottle caps are a good idea for foot stools. Or even end tables for dolls houses. The tiny ones.

• United States
12 Apr 08
The heels of bread, for sure... I toast them, hit them with some garlic-flavored cooking spray, cube them and let them dry out on the counter for great croutons. And the heels make great stuffing! Also pickle juice... it can be re-boiled and poured over blanched vegetables. I've been re-using everything since way before it became popular, as well. Both of my parents taught me that!

• United States
14 Apr 08
I started using heels of bread in stuffing. Prior to that, I just ate them in a sandwhich when I came to them or used the first and last in a sandwhich. But my husband will not eat the heels of bread in a sandwhich. He will in stuffing. But I never used them for croutons, so that is a new idea. I reuse pickle juice for pickled eggs. I hard cook (boil)the eggs, let them cool and put them in the juice. But I could put them over steamed veggies, that's an idea. We've doubled our reuses of something. When we get together, we're awesome! Take care and thanks for your response.

• United States
11 Apr 08
One thing I use is the plastic dividers that come with various foods. It could be cookies, vegetables, or something non-edible from the store. I use these for storage containers and drawer dividers. I'm not talking about the flimsy ones, but there are a lot of good sturdy ones. With all the compartments, they actually work better than some of the bins you buy at the store. I had a lot of store bought dividers until I looked at a it one day as I was preparing to recycle and cleaned it up for use instead.

• United States
11 Apr 08
Terrific! Maybe more people will read what you wrote and try to look at things before they throw them away and reuse them for what they need. I don't know about you, but I need lots of dividers. But most of the ones we get are filmsy. Take care and thanks

•
16 Apr 08
It never ceases to amaze me just how much people actually throw away, only to go and buy. It seems insane to waste money on things like this, especially when recycling is so much easier these days. I often make new soap out of the scraps of old soap in the house, and I make candles too now and again

• United States
17 Apr 08
I often put scrap soap in water and use it for liquid soap for hand washing. Yes, some people do throw their soap away when it gets small. We probably save ourselves a having to buy a bar every now and then. I haven't recycled or even used candles in awhile, but I have plenty. Think I'll use some soon. Thanks and Ithink your name is cool.