Have You Heard This Chick Yet?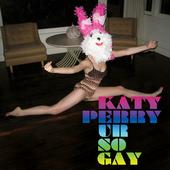 United States
April 13, 2008 11:57am CST
My mom actually introduced me to Katy Perry, but I was pretty surprised that I madly love her music. Her album isn't even out yet so sometimes it's hard to get your hands on a sample of her music. If you would like to see her first music video for "Ur So Gay" (which I personally think is hilarious, great song, great video) then you can see it on my blog: http://blog.myspace.com/index.cfm?fuseaction=blog.view&friendID=174028572&blogID=377891981 I would love to hear what you guys think of her so check it out. Better yet I would love to see more people sign up with Katy Perry as an interest here on myLot. Have any of you already heard her music? Did any of you just go check that out for the first time? What do you think?! I think she's going to do really well.
No responses