keeping my promise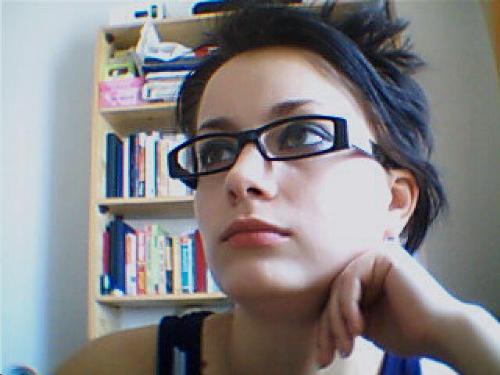 Romania
4 responses

• Canada
14 Apr 08
hi A* You worry too much. Wear the glasses, or they are a waste of money....or get contacs if you're bothered....your glasses suit your face so guess thats a good thing and you've just gotta gain some more self confidence in yourself.... btw you look beautiful in glasses


• India
14 Apr 08
lol.. why you so worried.. it looks cool anyways.

. Looks awesome I should say...I say that you should change your profile picture from the one u have now.. without glasses.. to the one with spectacles on.. bourne


• Romania
14 Apr 08
I think i'll listen to your advice! It's the new me!


• Romania
14 Apr 08
Thank you for encouraging me! I am just not used to them i guess...