Who should have the bingo winnings??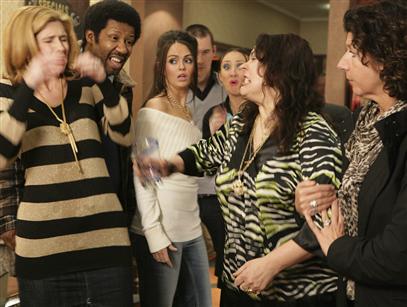 April 17, 2008 4:39am CST
Recently Jack held a bingo game in his pub - The Dog in the Pond to boost takings. Jacqui, Myra and Mercedes went along but Jacqui didnt have any money for a bingo ticket so Leo got the money from Val's purse (behind her back) to pay for Jacqui's ticket as she wanted the one thousand pound prize money to pay off Myra's benefit fine. Val is fuming at Leo for doing this but is even more fuming when the ticket that Jacqui bought with her £10 is the winning ticket and so demands the prize money. This starts a fight of between the McQueens and Val. Val then goes onto get a solicitor to help get her winning back as after all she did pay for the ticket. So who do think should get the winnings??
2 responses

•
17 Apr 08
I really think that as it was Jacqui who bought the ticket the prize winnings should be hers. I can see Val's point of view and I think I'd be really annoyed about it too, but it wasn't her that bought the ticket. In my opinion all that Jacqui owes her is the £10 that she 'borrowed' from Leo to buy the ticket. The fact that the £10 was taken out of Val's purse without her knowing is definitely something to consider, and if somebody had actually stolen the money and then themselves won a big reward from buying a ticket with it I think it would be a different matter. However, as it was Leo who 'borrowed' the money, and he is Val's partner I don't think she has a right to anything other than him paying her back the ticket money. Hope that makes sense!!

•
17 Apr 08
Yeah that makes sense. Jacqui did offer to pay her the £10 back but Val wanted the winnings!! She even wanted teh picture thing Jacqui and Myra bought with the winnings and it ended up getting broken!!

• United States
17 Apr 08
Obviously Val should get the winnings. If Val would have lent Leo the money knowingly, I would say they should have split it, but since Leo stole the money, he shouldn't get any of the benefits. The winnings are rightfully Val's because not only was it her money, but it was stolen from her.