Toddler strapped in stroller blown into lake

United States
April 20, 2008 1:19am CST
"...A gust of wind blew a 2-year-old in a stroller into Lake Michigan, where the boy remained submerged for at least 15 minutes before being pulled out unconscious but alive...." http://news.aol.com/story/_a/boy-critical-after-stroller-blown-into/20080419191309990001 I can't even begin to imagine the panic and fear going through everyone involved.
7 responses

• Garden Grove, California
20 Apr 08
that poor baby and that poor grandfather what an awful thing to happen.He must have been so frantic trying to save his grandchild. It looks like the toddler is in pretty bad shape.I do hope thechild pulls through for both child and grandpa's sakes. I have not been to chicago for years but rememberthat wind off Lake Michigan.

• Jamaica
24 Apr 08
That must have been terrifying indeed. Can you really imagine that. I am sure panic would have sent me running into that lake to get my child. Oh my goodness the horror those involved must have felt. Its really hard to imagine. Than God he is still alive. (lol)

• United States
22 Apr 08
This is such a sad story. Something similar happened near where I live. It was a year or two ago. The stroller blew off a hiking trail. From what I can recall, the child did survive. It is very scary.

• United States
21 Apr 08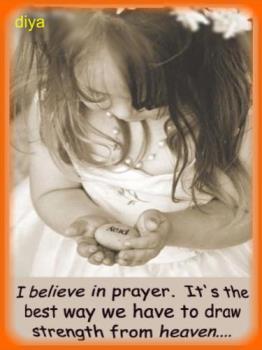 That truly is horrific!!! The only thing that could make me feel any ease at all is knowing that God doesn't make mistakes and that poor child will either survive with the love and support of the family or God will bring him home. Either way though that poor family has to go through this horrible experience. I will also pray for them.

• United States
20 Apr 08
OMG I can't imagine being there and trying to get to the baby and not being able to. I am glad the baby is improving.

• United States
20 Apr 08
Oh that poor child, how absolutely horrific to be strapped in like that and not even be able to move about at all. I can't even imagine. And the grandfather jumping in to try to save him. Oh my goodness, I would hate to have the memories that poor man will be living with. I pray for that family.

• Philippines
20 Apr 08
I feel so sorry for the kid and his grandfather. I do hope he recovers from it. I'm surprised the kid made it after 15 minutes without oxygen! That alone is a miracle but I hope the miracle would continue in saving this child's life. I can only imagine the guilt his grandfather is going through right now.