I'm not Van Gogh but.... does it matter? LOL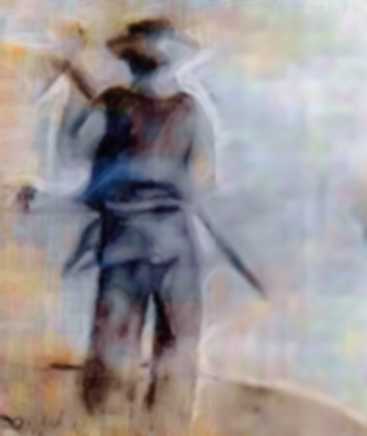 Canada
April 23, 2008 8:42pm CST
I love to draw and paint. Find it very relaxing and a great activity when I'm nervous or upset. I use to love watercolors - I still do. But I have tried a bit of everything:) Do you enjoy painting or drawing? Do you find it has a calming effect when you need it? Would you put your work on a wall in your home? I actually have done that. I have a few illustrations that I did for my kids, and some other things that I did over the years. I might not be Van Gogh, but I'm sure it's as good as some of the stuff we see selling out there LOL Here's an example of one that I did and have on the wall ...
4 responses

• United States
23 Jul 09
You're wonderful!!! Don't compare yourself, BE yourself. Besides, I like your ears...they are so cute.


• Philippines
21 Oct 08
Your work is great. I say everyone can be an artist. It doesn't matter how our work look. What's important is that you can connect your feelings with your viewers. Emotions are more important than beauty itself. Me too, I love to paint, though it's for recreation purposes.

• United States
24 Apr 08
I do not do pictures on flat surfaces. I do paint on things and display them around. I am not a "real" artist, I am more of a crafty person. I do cutesy things. So they sit on things or hand on things. I have a picture my aunt did when she was twelve, with color pencils. It is hanging. I have a picture or two my mom did. I have pictures my kids did in grade school that I matted and framed. I am happy with them.