Suggestion to prevent rating abuse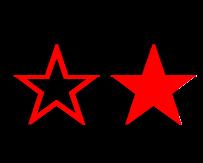 India
April 24, 2008 9:14am CST
Well,I think there would hardly be anyone,who doesn't know what I am talking about. Daily a number of discussions has been started on this regard. I don't know what I did,but I lost 8 rating points[from 93/100 to 85/100,at present].
I think we can very effectively prevent this rating abuse by :
#
Not allowing
any person
to rate negative who has posts less than 200 or atleast 100
.But,they can be allowed to rate anyone positive. #By limiting the number of
allowance of negative rating
per day for users with number of posts of 200[or 100,whatever you may like].I think
5 per day
would be more than enough,for any true,good mylotter.I don't think anyone would have found more than 5 posts per day which is fit to be rated negative. I think some one, may ask me about positive rating abuse.I think,no one would care about them. Some may say,that this will cause every one to have good ratings of 8,9,10.Well,I don't think it as injustice or inappropriate.If you do
insist
,I think allowance of positive rating
may
be kept at 30. I have not seen any users[excluding spammers] who deserves rating less than atleast 7. Please,post your opinion about this suggestion.Any change suggested would also gladly be looked into

. If this discussion receives good feedback,I would forward it to mylot

. Cheers! Have a great day. Happy mylotting.
7 responses

• United States
24 Apr 08
You have proposed interesting ideas. However, you have not touched on what seems to be the biggest problem. That would be the possibility of myLot administrators with system privaleges imposing their own bias on to the rating system. During the question and answer thread conducted by myLot it became obvious to me the rating system is quite sophisticated. If it was operating truely as described, there would be no problem. Therefore, it is not operating as described. The one flaw I see is that system administrators with privilages can change things at will. That's likely the problem. MyLot will not admit to this.

• United States
25 Apr 08
All I can think of is ignore it or leave myLot. That's really all we can do. If I knew of anything, I'd tell you.

• Delhi, India
25 Apr 08
Sorry to hear that your rating went down. I agree with most of your suggestions. You have applied your mind very deeply to come out with such a useful suggestions. But the problem is 'method' of rating is not known to any user. It is simply not the 'negative' rating, which effects our overall grading and numbers, I feel there are some more factors, which can be guessed only. Some of our posts (discussions and responses) are deleted after due course of time, so if you were awarded positive ratings or best responses in those 'deleted' posts, your overall rating also changes. However, you can take solace from the fact that your ratings does not effect your earnings in any manner. Very Good post!


• India
24 Apr 08
Its nothing but the number inside the star. You at present have a 9 star,which is of course red. The maximum is 10 star,which is blue in color. When you keep your cursor over the star you will see your rating to the base of 100. For example,yours is 86/100,at present

. A 9 star can have values between 85/100 to 94/100. Cheers!

• India
12 Jun 08
I feel that this may be the one sided, like the affected people's voice.. Star Rating is common to all, so, you will not restrict them. you think that only the low postings people will make more negative ratings. I am asking this for arguement sake But why don't i think that, some of the high Star rating people, though that, other that him, should not get the Rating 10, in his/her mind and mark others as "Negative". Why not this may happened in mylot.. Low posting people only rating as negative is the wrong conclution, because they are not at all educative about the rating at all.. other than very few.. in fact i came to know about mylot Star rating, only after went though the discussion relates to the star rating coming down etc.. So, according to me this suggesion is not be fair.. Don't mistake me.. for this response.. anything wrong in my response you can indicate me.. I will rectify myself. Thanks for the discussion..

• India
13 Jun 08
you think that only the low postings people will make more negative ratings. Definitely No. Well,on a particular occasion a mylotter with 6000 posts with star rating of 9,came down to star rating 6 in a week.What will be the mind set of the myloter then? There are some,who come to mylot only to rate a particular person negative for a particular reason.We call them as trolls.I don't know what pleasure they have in rating others negative.They don't come to mylot to post. I was merely suggesting a way to contain them/decrease their effect.


• India
5 May 08
Yea,its certainly very much bad. I have already read your discussion.I know how much you have been affected.

I think Mylot should do something atleast to a long user of mylot like you. Did you write to mylot?Did they reply?What did they say to it? I have already forwarded this discussion.But,I am yet to get a reply.

I hope you get back atleast your 9 or 10 star back. Cheers! Have a nice day Happy mylotting and happy earnings.

• United States
24 Apr 08
If people would pay more attention to posting. Not going out of there way to rate others. They may find that the rating would not bother them. I don't see anyone earning money with a specific star color. So It is way over board all the garbage going into posting others neg. I don't care if I have a different point of view with another. I still don't rate them negatively. What is the point of that. If people continue to get all worked up over ratings they are giving the trolls something to feed off of. Let the ratings become invisible and be done with it. Trolls happy trolling..

•
24 Apr 08
I think you've come up with some really positive and good suggestions there. Have you sent a message to MyLot admin staff with these ideas? If not then I think you should and hopefully others will also follow suit after this discussion.