Can I lay my computer tower down?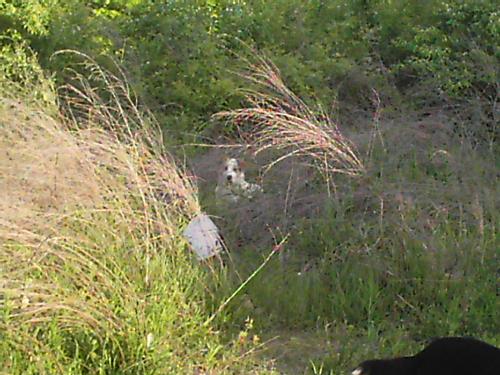 Etowah, Tennessee
7 responses

• United States
2 May 08

no it will not hurt anything you can lay it side ways if you want.. i have minez like that without the case and the ac blowing on it.. the more air your computer gets the better i runs because in that case its hot so i took of my case and i have cold air blowing on it so its always cool.



• Cambridge, England
2 May 08
Yes, you can lay it down. Inside, there is very little difference between a 'tower' and a desktop. You should place it so that the connections at the back are at the bottom. The only problem may be if you use your CD/DVD drive (which will now be vertical). A few are made to keep the CD in place when it is in the vertical position but most are not! You should also look to see if you have any ventilation slots or grille on the side that will be uppermost. It is very important not to cover that (and also important to see that there is free airflow at the back of the computer).

• Pakistan
2 May 08
Hello tammyr! :-) If you do not intend to use your tower while it lays on its side i.e. you are only putting it just for having space to do your job, then, of course, there will be no problem at all. In case, you intend to use it while it lays on its side and are doing it only for short time, then I don't think there will be any serious problem either. However, it is not advisable to keep it in that position and use it for extended period of time especially when your computer manually says that it's not OK to do it. There are three main issues with tilting a computer. First, your hard disk runs on very high revolutions per minute and is usually designed to run in a specific direction (usually horizontal). Tilting the computer will eventually damage the hard disk and its functionality. Second, your optical drives will have problems too especially if it does not support vertical running of CD's/DVD's. Your CDs/DVD's may wobble, may not get properly read, and may get scratches while running vertically. Third, On some tower designs, the vents are provided on sides, so putting the tower on side will hamper cooling of your system and hence may cause problems. But, you can open the tower, remove the hard disk from it's support and lay it horizontally yourself. Same can be done with CD/DVD drive. This way, Hard disk and optical drive will be ok and will not have problems. You can also open the case and provide for cooling possibility on your own! I hope this helps! :-)

• Canada
2 May 08
This is just a quick comment on operating hard drives on their side. I had a computer in the past (and have seen others as well) where the design called for the hard drive to be mounted on its side because of space limitations. However, this was well thought out in the design of the computer. I used that PC for many years without a hard drive problem. The tolerances inside the hard drive are so tight these days, I truly don't believe running it on its side or even upside down would make any difference to its performance or its longevity. Correct me if you know (for a fact) that this isn't true. As far as optical drives, I wouldn't try to operate them any way but right-side up.

• Etowah, Tennessee
2 May 08
No problem! You give such detailed informative answers! I would want your opinion even if I had 20 saying the same thing!

All of my vents are on one side. The CD/DVD players has not worked in months. I did something wrong

and lost several programs.



• United States
8 May 08
At school they have the towers laying down on their sides so they fit in the carts they move around from classroom to classroom and they have no problems with them.

• Singapore
3 May 08
There are different views. The optimist say it is ok while the pessimist thinks otherwise. Personally, I feel the main problem could be the contact/connection issue. As long as all the cards and connection are tightly secured, there should be no loose ends dangling around if the tower is laid on its side.

• Malaysia
2 May 08
Yeah of course.It won't affect anything.

• United States
2 May 08

yes you can lay down your computer sideways...we always do it at the office...it wont hurt your computer performance...i have officemates that wants their monitor higher and leveled on thier eyes like orami thing....so what they usually does is lay the computer down and have the monitor on top of it.