How Did You Ever Survive Without Your Cellphone???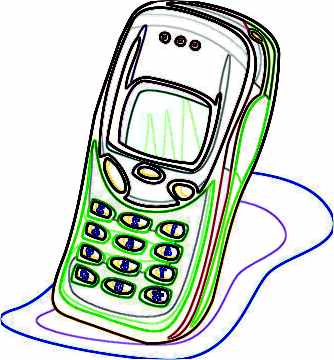 United States
May 8, 2008 1:59pm CST
How did you ever live without your cellphone???
Almost everyone has a cellphone these days. Even elementary school kids have cellphones! Geez, even my 85 year old aunt has one!!! (she also recently got a computer and is learning how to email
(-;
tehehee) But yet only 10 years ago the cellphone was only in the pockets and purses of less than 10% of the population. Now days some people can't walk or drive without yakking on their cellphone at the same time. (granted, most of them can't drive to begin with and only get worse with the cellphone attached to their head!) How did you ever survive without your cellphone?

7 responses

• United States
10 May 08
I still don't have a cellphone. I hate talking on the phone.And there isn't Anything that people need to tell me during the day. Whatever it is can wait until I get home.

• United States
8 May 08
I actually don't use my cell phone that often and I use prepaid for that reason. I don't make enough calls on my phone to justify a plan. I will admit that its become more and more convenient to have one as pay phones seem to have become a thing of the past. I own a landline phone also and will use it long before picking up my cell phone.

• United States
8 May 08
Well I do have a cell phone andhave had it for years but very seldom really use it..I really like it for traveling and in cases of emergencys,flat tires,wrecks etc. I don't have long distance on my home phone, so I do use the cell phone to call my mother and sister everyday because they do not live near me.

• United States
8 May 08
I got along just fine! I used payphones when I needed a phone away from home. Before I was married, I didn't even have a phone at home. I just have my cell for emergencies or if my family has an emergency. I pay for 150 minutes a month, the minimum requirement, so it only costs me $15 a month and the phone was free. I figure that's not bad for a reliable backup and emergency use. I'm one of the few that just can't talk on the phone while I drive. I have to pull over and park if one of my kids calls me or the rare times that I have to make a call!


• India
8 May 08
Anything in life we have to be master and not slave before cellphone there were many phone booths available even now at times when their is no balance, no signal we go in for land line or phoe booths. Once i lost my mobile I was without it for nearly 5 months I had mobile phone before this for almost 4 years I saved a pocket money these nearly 5 months caught a very good sleep also. If you think you can you will.

• Canada
8 May 08
I cant figure out I got along without my cell...I used to have to wait around the house for important calls, now I can take calls anywhere!! It's so much better!