Funny Video That I think Everyone Could Find The Humor In;-P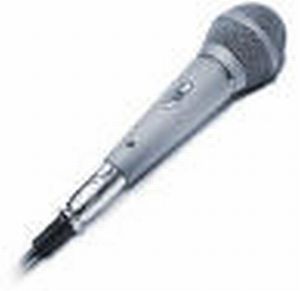 Australia
May 13, 2008 8:37pm CST
I just wanted to share this video with everyone because I just thought it was just too hilarious not to share with you all. It was made by one of Jehovah's Witnesses but I think that anyone who has ever been to any type of meeting where microphones were present can find the humor in it. I think though, that Jehovah's Witnesses around the world will especially find the humor in this one because as we all know, microphone malfunctions are our lot in life

. Here's my YouTube link to it: http://www.youtube.com/watch?v=8tS_SjREMUE Please all, tell me what you think of this one because I, for one, am dieing to know if you found it as humorous as I did

3 responses

• United States
14 May 08
I didn't know there was an interest called Jehovahs' Witnesses! Or did it just get started? Thanks for bringing it to my attention. I don't have time to watch the video now, I have to go to work for a little bit. I'll watch it when I get home this evening and let ya know what I think!

• Australia
15 May 08
I started the interest


... You have to watch it, it's so hilarious!

• United States
16 May 08
Oh Yea, Haha, that was funny! Lol. I can't believe someone actually set that up to make it look like it was at a meeting. I subscribed to your videos. My username on Youtube is different than here. Hope you figure out who I am on there. If not, send me a PM.

• Australia
16 May 08
Oh cool, hmmm, I might have to send you a PM lol...

• Davao, Philippines
16 May 08
LOL. seems i can't stop laughing my friend. that will happen usually if the microphone man think outside. the conductor repeat the second time and he get up and hit the face of the sister. if that will happen to our Watchtower Study, maybe i can resist myself to laugh. thanks for the post. i will show this video to our brothers and sisters so that they will laugh also. LOL

• Australia
16 May 08
You're welcome! Wasn't that the funniest thing ;-P

• United States
14 May 08
I wondered how they got that one guy's hair to stick up like that! Once when I had just been introduced and stepped up to accept the microphone and begin a speech, I guess the sweaty palm of the poor nervous fellow who handed it to me caused a short and I got a rather large shock, followed by a screeching feedback squeal. Public speaking equipment sure has come a long way since then. I think the women in that film got the short end of the stick. Literally.

• Australia
14 May 08
OMG, that's so funny but I guess it wasn't funny at the time, ouch!!! Public speaking equipment definitely has come along way but there are still those malfunctions now and again that make us say DOH!!!