EWWW..My dog stinks! What do you do?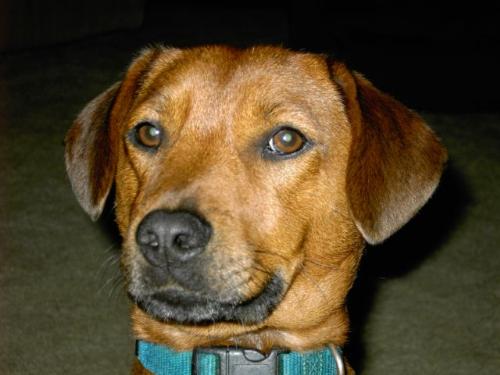 United States
May 18, 2008 6:16pm CST
I wash my chowgle (part beagle part chow) and he is great until I let him go outside to do his business. I have even watched him....he goes and then comes back in. He has the most awful dog smell and it just makes me sick! I can keep giving him baths, but he hates them...and I hate cleaning the tub after them. So, what do you do to keep your dog smelling fresh?
4 responses

• United States
18 May 08
Beautiful dog, part chow and beagle, what a combo..Like the first poster said, you can get the doggie perfume, I got some for my dog..Another option is very fine oatmeal like the aveano oatmeal you get for itching..Not only does it eliminate the smell but it also can help with any dry itchy skin your dog may have..You will have to brush thoroughly to get the excess oatmeal out or just leave it, it won't hurt them. I just took a cup of regular oatmeal and grounded it up in my food processor until very fine and I used that..

• United States
18 Aug 10
Hi lady, I came upon this by searching "stinky dog" because I now have a stinky puppy..The dog I mentioned here, we had to get rid of because of this disorder. (But no fear, a save the white shepherd group came in and saved her, she is doing well) But ironically I also have a beagle mix, actually 2, part beagle part border collie. The sisters are a handful, Penny has the short hair of a beagle, but Ciara has the long hair of a border collie and the one who just so happens to attract filth.. Yesterday she got away and had gotten into my compost pile. If you ever smelled a compost pile, that is what she smells like and even after a bath and spraying her with a scent, she still stinks and I am trying to find an answer for this problem..No perfume is going to cover this up..

• United States
20 May 08
my dog has the same trouble - she smells like she has rolled in rotting flesh or something - ack. I sometimes wonder if she isnot rotting, herself, from the inside out. She could knock you over with her stench. it is sad really because she does not get the attention lavished on her when she is smelly. I have heard of using dryer sheets and my neighbor insists that febreeze freshens the dogs up nicely. that is one very handsome dog you have there.


• United States
19 May 08
We give our Pomeranian a bath at least once per week. He stays smelling fresh also even when we let him outside. We wash him with our shampoo and we also put conditioner in his hair. We also have some dog cologne that we use on his hair to keep him smelling fresh too. You may wat to try that also.