WHOOPS! I placed a $150 order by mistake!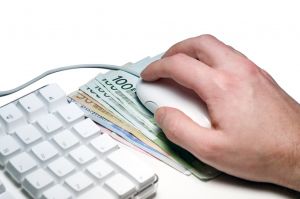 United States
May 26, 2008 7:28pm CST
I was at amazon.com and wanted to check a couple of coupon codes...so, I placed some random items in my cart and proceeded to checkout. I figured I would do as I have done before- enter the codes and "test" them, no big deal. Well, I entered the first code and the next screen popped up saying "thank you for your order!" WHAT?!? Talk about my heart jumping up into my throat!! THANKFULLY, amazon allows you to go into your un-shipped orders and add items, delete items, or even delete the whole order so it all ended well, but holy cow I about had a heart attack! My mom said the other day she mistakenly ordered two of something due to a glitch in the middle of ordering that made it appear that it hadn't gone through- for her it was a small company so they called her before shipping and asked if her if she indeed wanted two. So, has this ever happened to you where a glitch or something during ordering got you more than you bargained for? What happened in the end?
6 responses

• United States
31 May 08
Yikes! I would have had a fit for sure. Now that you got that particular issue fixed, have you decided whether you're going to place an order or not? I did look at the site after you and I chatted about it, but I don't think the prices were very good. I'll stick to the brick and mortar stores.

• United States
30 May 08
Not too long ago I placed an order online at Barnes and Noble's online store. Not five minutes after ordering I realized I already had one of the items I had ordered. I immediately contacted them, and they told me they wouldn't delete it, that it was too late. Not too long ago they let you delete items in your cart right up until the items were shipped. Not now.

• Philippines
27 May 08
good that you were able to get it canceled otherwise it's gonna bug you the whole week or whole month and some of the days after that. I really admire those shopping sites that allows you to correct your mistake without any hassles.

• United States
27 May 08
Isn't Amazon great? Wish more websites would give that cancellation option. It's happened to me before as well. I called the company to advise them of the mistake and they just told me not to accept the package. I was able to get a credit to my account right away when they confirmed that delivery was denied. Otherwise, it would be a pain to accept it and then have to return it and pay return shipping charges. I guess we have to be alert as to what we put in our shopping baskets.

• China
27 May 08
One of my friends met the similar situation once time but the result was not lucky as same as you. She pressed the "ordering goods" button inadvertently. It's not necessary to pay for goods immediately so she contacted with the seller. My friend told the seller that she made a mistake and wanted to cancel the order. However the seller replied my friend that she would get a negtive comment if she refused to pay for the order. My friend have already got a very good reputation on that internet shopping mall and accumulated lots of coupons so she couldn't give up her account on that internet shopping mall and paid for the bill reluctantly.

• United States
27 May 08
not lately. I've got a bunch of ten dollar coupsons for amazon and I wnt to order soemthing using them. I'm alittle afraid I wont be able to use all of them before the order goes through. Tye told me on the phone I should be able to use them all though we will see.