bottled water, different brands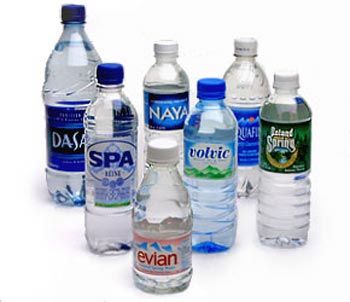 United States
May 28, 2008 12:46pm CST
Do you buy bottled water? If so what brand do you like? Do you always buy that brand or will you buy something else if it's cheaper? and Can you tell the difference between brands? some people think that it all taste the same.. but it sure doesn't to me. We usually get Nestle Pure Life or zephyrhills and sometimes aquafina.. or we will get the store brand if none of those are on sale. I like Nestle Pure Life the best.
2 responses

• United States
29 May 08
I won't buy it. I will not pay for water!! Ok, I buy about 3 bottles a year but only so I can refill them and use them in my car for some yummy tap water.

• United States
28 May 08
I didn't really pay attention to the name of the water but which was the cheapest. To me all the water still taste the same none of them have anything special about their water. When you think about it you will by the cheap water too; if you are limited in what you have in your pocket.