Any ideas on activities to do with a 2 & 3 year old on a horrible rainy day?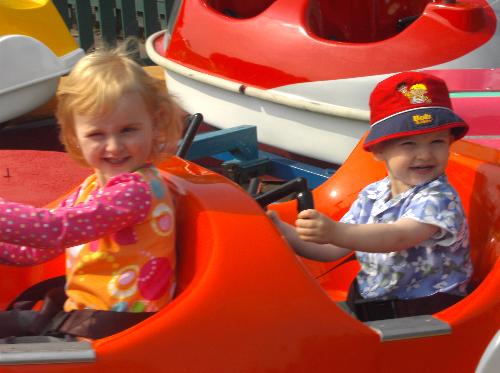 June 1, 2008 5:36am CST
Hi all, its absolutly awfull here today, we had plans to go out to the farm park but that has had to be cancelled now as its too horrible outside. My daughter isnt too bad inside but my son has behaviour problems and is only 2, he is only ever happy when he is outside playing and i dont want to let him out in this weather as he already has a bad cold. Any ideas on what to do to entertain a very hyperactive 2 year old boy? (He has a very short attention span too)
3 responses

• United States
1 Jun 08
I know how it is since My close friend's son is like that, he loves to run,climb and never get tired.Anyway, maybe,just give him all his toys in the spacious living room where he can crawl,run and do anything he likes..

•
1 Jun 08
Lock him under the stairs!!!!! or in a cage especially after what he just did to poor grace!!! I dunno really huni we have the same troubles here !

• Australia
1 Jun 08
There are many craft things you can downlowd on the net for free for little ones but then maybe 2years old is a little young, I think maybe one of thos carpet squares that has roads and things on it and buy him some cars and trucks...