Obama or McCain?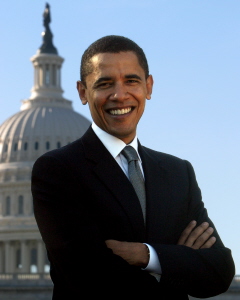 United States
June 7, 2008 11:37pm CST
Who do you plan to vote for? Personally, I think Obama is the better candidate. This country is certainly in the need for change, and all McCain is offering is a third Bush term. In addition, McCain is a 70+ year old man who has been in Washington for nearly 3 decades - he's not exactly going to be a man with new and vibrant ideas needed to help this country
1 response

• United States
8 Jun 08
Obama is agood man, but I do not think her is strong enough to win against McCain, I think Hillary would have had a better chance. But that being said I would never vote for McBush. h He is more of the same.

• United States
8 Jun 08
I'm not sure if I agree Hillary would have done better. I do think she would have been a good competitor, but she has such a high disapproval rating that it makes me skeptical that she would be able to win the general election. For some reason, many republicans REALLY do not like her and use that reason to unite people against her. But we'll see come November if Obama's got what it takes.

• United States
11 Jun 08
I agree with Barbietre. I did like Hilary over Obama but I don't want McCain, either. He's not a bad man but I don't think many things will change with him in office. Just more "Bush"wacking.