6th June 2008 - My 1st Payout!~ Woot!~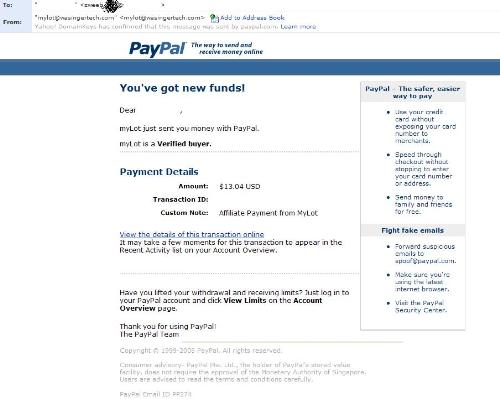 Malaysia
8 responses





• United States
19 Feb 09
Hello zweeb82! I know this discussion started9 months ago but I still want to congratulate you on your first earning. Wow! 13$ for first month is quiet a lot. You are really doing a good job here. I am sorry I am late but I still do believe in the saying that "it's better late than never..hahaa


• United States
20 Feb 09
oh yeah, you're right..I guess you've been here for 9 months..so you're not active these past few months?




• Philippines
10 Jun 08
wow! congratulations! that's the payout for the whole month of may? i just started out yesterday and hope to earn some for myself. btw, how can you accumulate stars above your avatar? ;]

• Philippines
10 Jun 08
oooh! great thanks so much! ;]

• United States
10 Jun 08
I am new to the site as of today actually. Good to know it really works, how much did you have to do to earn that?

• Pakistan
9 Jun 08
Congratulations mate. I got my first payout in May. It was 13.84$. I was very excited after getting my first payout. This will be my second payout. I am far from my second payout. But i hope i will be able to reach at my second payout by the end of this month. And will get my second payout in July. Thanks

• Malaysia
9 Jun 08
congratulation zweeb82.. a good start.. I which i can start earn that much for a start... what do you do with the money you earn?