doing the laundry or ironing: which do you prefer?

June 15, 2008 9:01am CST
My weekends are dedicated to my clothes, yes, i take care of them by keeping them clean through laundry and then ironing them. I enjoy doing the laundry over ironing them because I enjoy the feel of the clothes on my hands, the water than cleanses the fabric, and the clean smell as you hang them to dry... what's your preference?
6 responses


• United States
16 Jun 08
I would pick the laundry any day over ironing! I hate it! I usually do laundry about 3 days a week and take them out as soon as they are done to eliminate as much ironing needs as possible. My fiance is pretty much responsible for his own ironing as I barely even iron my items. If he catches me on a good day I'll iron his slacks or shirt...but again that is if he catches me on a "good" day.

•
17 Jun 08
you're so sweet! that is, if your fiance catches you on a "good" day... happy washing!

• Philippines
16 Jun 08
i prefer doing the laundry over ironing. For me, its easier to do the laundry than to iron clothes. I just dont like the feeling of ironing. And its more tiring to iron clothes.

•
16 Jun 08
maybe it's because of the heat coming from the flat iron that renders one more tired than usual. thanks for the reply.

• Australia
16 Jun 08
I have to be honest, i really don't iron at all. Most of my clothes are hung out on the line in the sun, if you hang them the right way, the actually dry without too many creases anyway, i also have a thing about buying clothes in material that doesn't require ironing anyway. I usually have my machine going in the mornings when i have clothes dirty & since the machine really does all the work, i have a good 1/2 an hour to 2 hours to do other things (it depends on the amount of clothes & how dirty they are as to how long the machine goes for. I've never really been fond of ironing anyway so i guess to choose between the 2 options i'd have to go with washing because it's the one that has the lesser amount of work to do since the machine does most of it - i just load it up & then hang them out!

•
16 Jun 08
the clothes you mentioned are usually expensive than the common fabric. i can only affort wrinkle-free hankies :-) thanks for the reply!

• United States
15 Jun 08
I definitely enjoy doing the laundry over ironing because laundry basically does itself. I don't mind folding at all, but putting it all away is another thing. Luckily my kids are just old enough to start helping put there clothes away. I do try to iron as it comes out of the dryer that way it is always caught up and I don't have this mound of clothes but occasionally I slack and the mound is inevitable!!!!

•
16 Jun 08
you're correct, even if you out them all away at once, there comes a time they just pile up. thanks for the reply.

• United States
15 Jun 08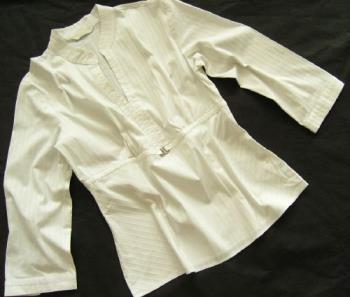 I prefer laundry. I have great system in place to avoid ironing at all cost. I just don't like ironing. I have good washer and dryer and I hang all clothes when half dry. I only iron white shirts.

•
16 Jun 08
Good thing you're lifestyle do not require you have all your clothes pressed. mine does. Thanks for the reply.