OK, tonight I go to bed before 12PM

China
June 17, 2008 10:49am CST
I will go to bed after posting this discussion. Every sine i bought my laptop, i'm addicted to the internet and stay up late middle into the night to browse website, to chat with friends and to post here in mylot. I haven't got enough sleep for about half a month except last Sunday. I have to change from today, never sleep later than 12PM, I get work to be done tomorrow morning, and also i can't do this to spoil my body or health. I have to live happily and healthyly for me and also for my family, it's a resposibility that isn't spoke out. Every body love yourself please, it's also a kind of way to love others **Enjoy life~~**
4 responses

• India
17 Jun 08
How very true you are, lynette. Of course if you can't love yourself, you can't love anybody else in the world. Internet adddiction has assumed a dangerous proportion in the recent years and many people are falling victims to it. The worst part of it is that, they are considering THIS as their true life and neglecting their worldly lives. Sitting glued in front of the monitor with the world at their fingertips, they are losing the interest of travelling to places. Chatting with all their relatives and friends over the net, they are forgetting the values of social interaction. Most importanttly, as you pointed out, they are forgetting their families, who need their love and care more than their internet friends. Kudos to you, lynette. Cheers.

• China
18 Jun 08
Hello, abhi_destar. I was fancied by my newly bought laptop because i haven't watched movies download from the internet, there's huge information on the net. And also lots of friends chat on the internet, you know call is much more expensive and text messages are boring and time cost. So we choose chat on the net and have fun. These days i contacted many friends and it's time for me to have a break and enjoy my real life in the world. To get a regular schedule and be healthy and happy. I, in the meanwhile, need to learn to enrich myself **Enjoy life~~**

• India
18 Jun 08
Well, lynette, I'd be glad if you just called me abhi. That's how people here call me. It will save a lot of typing effort on your part, also! :D

• China
18 Jun 08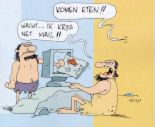 Good morning,dear lynettebyc. To love yourself equals love your beloved. I can understand how addicted you are to your new laptop because even if I am using my old laptop, I am still so addicted to it, using it to surf the Internet, including mylotting and other social sites that I am in favor of. Like you, I also stay up late at night. I know that it is a bad habit and not good to my health at all, but sometimes I just could not help. In fact, these days I have been staying with my laptop for too long a time that I am suffering from eye strain, forcing me to sleep earlier than usual to help recover my good health back to normal. I will spend less time today at the laptop, but more time at my study. Thank you very much for your nice discussion and take good care of your health, my dear friend.

• China
18 Jun 08
Hello, william, you just said out my feeling. Yeah, my eyes, my neck ache. My brain seems empty and kinda dizzy. Want to sleep when i don't sit at the computer, but if i do sit beside the laptop, i'd be all right, or pretend i'm ok and go on surfing. That's bad. I have to change. Hope you'll be fine. **Enjoy life~~**

• Philippines
17 Jun 08
Congratulations to having a new laptop. Anyway, I also would want to go to bed before 12 these past few months. I spent my day in front of my computer until dawn and would like to sleep earlier than that. But I just can't, I'm too engrossed with whatever I do over the Internet. And besides I have nothing to do during day time.

• China
18 Jun 08
Hey, thaMARKER, thanks for the congratulation, i bought it on the Children's Day. You can find some interesting for yourself. If you have nothing to do during day time, why not browse the news on the internet, or try to find some good music or movies for entertainment. Maybe you are not allowed to listen to music and watch movies, but you can write down the names and download when you get home. **Enjoy life~~**

• Malaysia
17 Jun 08
Only children sleeps before 12...

• China
18 Jun 08
Hey, izzuyasha, yeah, children sleep earlier, but not only children and also those who're tired i guess. But if you do take that theory seriously, i'd be glad to be a child, being naive and positive thinking in my heart and looking at the better aspect like a child, it's great. Well, i will go to bed before 12PM too today. **Enjoy life~~**