Yahoo~~~~ do you GO!?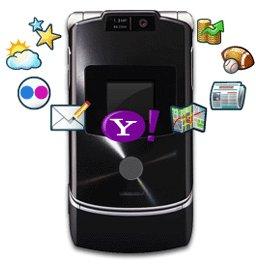 Singapore
June 20, 2008 4:23am CST
I recently attended a trade show and was introduced to the portal application by Yahoo call the Yahoo GO! A very interesting little Java application that can be downloaded on to most handsets. It has this interactive interface that houses all the links and bookmarks of your favorite web pages which you can retrieve at the click of a button. Rather than having to scroll through a dull book mark page on the typical hand set browser, Yahoo GO! makes the experience more interactive and fun to surf the web for information via their application. It is a very nifty application that really blew me away. Small and light to be installed on any handset. And not tied to any telecom operators. You can just install and start surfing immediately. I wonder, it has been on the market since two years ago, how come I never heard of it. Have you heard of the Yahoo GO!? Have you used it before? How did you find it?
1 response

• Singapore
20 Jun 08
yes i am using it right now. i just downloaded it to my mobile not too long ago. i first heard of it when i accessed my yahoo mail on my mobile. i was asked if i wanted to upgrade to GO! however, my mobile phone at that point of time doesn't support it. now that i'm using a temp phone before iphone comes to singapore, it does. i'd say it's pretty convenient esp when i just want to check me email.

• Singapore
26 Jun 08
I just found out about it in the trade show recently. It is one very nice application to have. Sort of like a portal where everything you need is consolidated into the same page. Very nice. I am growing to like it more. It sorts of like convert your normal handset into somewhat a PDA with all the media links and mail book marks. All you need is an internet connection and you are all wired up for some serious surfing and information fun!