Does anyone has ever heard of this Drum 'n Bass...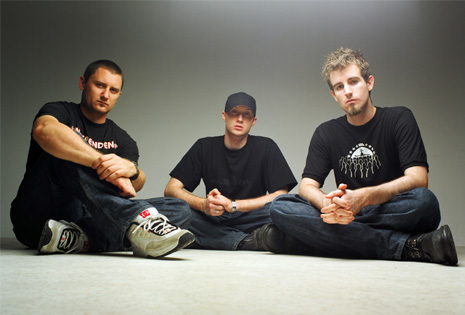 Belgium
June 23, 2008 9:06am CST
Does any of you mylotters knows "Pendulum"? In my opinion it's the best Drum 'n Bass music I've ever heard. I think they're from Brittain, though I'm not sure, and they play some heavy original d&b. If you've heard of them, did you also see them? I've seen them last year performing on Pukkelpop, a Belgian festival. Well, in case you have never heard of them, then feel free to check out their website where you can listen to some songs of them: http://www.pendulum.com Enjoy.
5 responses

•
23 Jun 08
Hey there. I love Pendulum! I've never really been that into drum n bass but after going to see them live at a local club (this was before they suddenly got really big) I've been hooked. I love it when I hear them at a club it really makes a good night :) I've got quite a lot of their tunes on my computer and will listen to them efore I go out clubbing to get me in the mood. They've helped me to get into a new genre of music and I love it!

• Belgium
23 Jun 08
I'm glad to see a pendulum fan on mylot. Yeah they're good at making nights good :) I've already witnessed that. Thanks for responding.


• Ukraine
25 Jun 08
Hi! I love them! They are the best! I saw them live and it was unbelivable! They are so energetic and positive!

•
25 Jun 08
Pendulum are from Perth, Australia. They're most famous in the UK for their remixes of Prodigy tracks. They recently played the Download Festival in the UK and are playing the famous Reading and Leeds festivals later in the year. They perform both DJ sets and live band sets.

• Philippines
23 Jun 08
really... i heard of it and it's sounds so cool... if i were given a chance to go to there concert i would go for it.... i like bass music so much.. it makes me so chill.....