When is the best time to start solid food to the babies?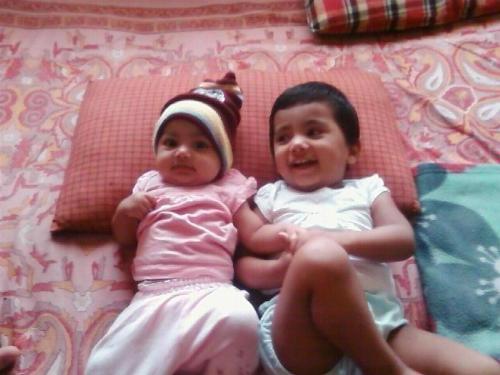 India
June 26, 2008 9:08am CST
My baby is just 5 months old and she is not drinking milk properly, infact she is not liking, she will enjoy mothers milk but not the lactogen milk, I have to give that because I am working mother, any suggestions from you all will be appreciated, is it a right time to start solid food or do we have to wait for another month and start it from 6 months?
4 responses

• Canada
5 Aug 08
My son is 4 months old and he`s been on solids (The baby food in the jars) for a month and a half... I started him on fruits and veggies from gerber that say Beginner. The nurse told me I could even start him on straight meat now... :) It`s ok.. go ahead and start her on solids...

• India
6 Aug 08
Thank you for the information Gemini. I have already started solids for my Baby!!

• Australia
26 Jun 08
If she seems interested in you food and has lost that tongue reflex that pushes food out of her mouth then it's time to start. Try starting her on a tablespoon of baby rice cereal for a start only once a day and slowly increase the amount she has if she is eating well...after a few weeks you can increase to twice a day and start introducing other things like pureed fruit and vegetables....if I can help more just personal message me - I have 2 small boys and plenty of experience!


• United States
26 Jun 08
you could start cereal with her now. just mix it with a little bit of formula. make it pretty thin until she gets used to it. it will take her some time to get used to eating from a spoon. once she does well with that you can start her on the number 1 jars of baby food that are small and simple like applesauce. then around 6 months you can give her the number 2 jars.