Have you Ridden a Horse Driven Carriage (Kalesa)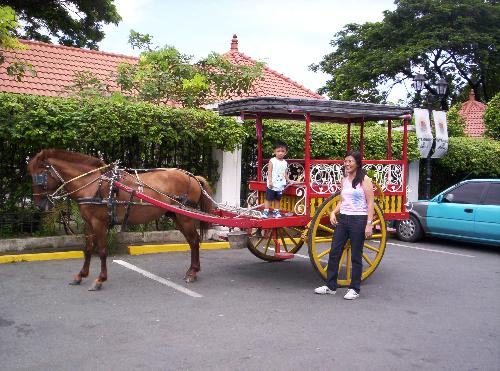 Canada
5 responses

• China
30 Jun 08
I have ridden so many times back in the Phillipines. It is in Sta Cruz. In that place the horse driven carriages have to use the same street as the cars are using. LOL The horses are great. They are used to the noise and busy street. Recently, like 3 weeks ago, I had the opportunity again to ride one here in China. It is a developing tourist spot in Shenyang, Liaoning Province. It is really a fun way to travel, if the air is clean. LOL

• China
23 Jul 08
Thanks for the best response rating. take care. Happy posting !

• United States
25 Jul 08
I haven't ridden in one, but my husband and I almost did on our honeymoon! The wait was too long and it cost a bit more than we wanted to pay so we decided to skip out on it. Maybe someday :)


• Canada
30 Jun 08
I have never driven one, because I do not know how, but I have been driven in one, as a third wheel, my friend found a date one night and I was the third wheel, I was not comfortable with it but I was at a strange dance, and the guy wanted to impress her so he had to take me along.

• Canada
29 Jun 08
My step-father was born into a religion where people don't own cars, ecause they are man-made vehicles. This is how my parents travel regularly. ow my step-dad has joined our church, but my grandparents still lie their old ways. It's quite an experiece.