Used Grounds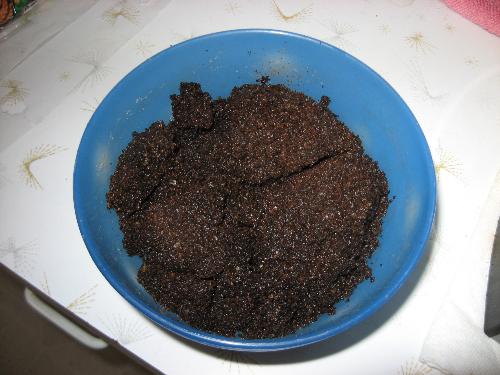 United States
July 1, 2008 2:51pm CST
I use my old coffee grounds for a couple various things around my yard. One way I resuse them is I add them as well as the filter to my compost bin. Another way is to toss them around various plants and flowers etc. This keeps a lot of bugs and ants away from the plants. Do you have any uses for coffee grounds as well? HAPPY POSTINGS FROM GRANDPA BOB !!~
7 responses

• United States
2 Jul 08
I had no idea you could use the used coffee grains in your garden. I always through mine away. I never knew they would be good for anything after making coffee. Thanks for the tip!

• United States
2 Jul 08
Lots of uses like the ones I mentioned. "Reduce, Reuse, and Recycle" HAPPY POSTINGS FROM GRANDPA BOB !!~

•
1 Jul 08
I collect up my coffee grounds for using on my garlic bed, then any that are spare go in the compost. Apparantly they will deter slugs and snails who don't like it when the grounds stick to their bodies, but thankfully they are not a pest I need to worry about here so it's not a theory I've tested.

• United States
2 Jul 08
it really is effective for bugs? i should start doing this then.the way my mom drinks coffee,i'd have plenty.it would be nice to have a use for them.


• United States
9 Jul 08
I've learned something today. From now on I will start pitching my coffee grounds out the back door.

• United States
2 Jul 08
Coffee grounds work well in the vegetable garden. Several years ago, the real estate agent who manages the rental house next door told the guy that cut the grass to cut down the grapes that my wife had planted many years ago. He cut them down so low that I could barely tell they were still there. We moved the fence that we had put up between our two homes so that the grape vines were now on our side of the fence. I put our used coffee grounds on the little bit that was still above ground on them for a couple of years. WE ARE NOW GOING TO HAVE OUR OWN GRAPES FOR THE FIRST TIME IN SEVERAL YEARS, THANKS TO COFFEE GROUNDS. I will continue to put our used coffee grounds on them. Azalea's really appreciate the use of coffee grounds on them, too. That is all I have on this subject. Does anyone else have anything?