How Do You Keep Cool?

United States
July 7, 2008 7:22pm CST
What do you do to stay cool in the hot summer weather? Especially if you don't have air conditioning? Do you live in a house with shade, an apartment building, a mobile home, or some other kind of situation? Do you have air conditioning? What kind? Window air conditioners or central air? I live in a mobile home with no air conditioning. It is really hot. There is no shade at all and all it takes is for the sun to shine and be 75 F outside for it to start getting unbearable here. The landlord only has a tiny air conditioner that doesn't cool off very much so I had him remove it. The worst thing is that part of the windows don't work right so I don't get as much fresh air as I would like to have. I hate a/c unless it is really hot. I would rather have the fresh air. Anyone else out there like me? Sometimes my health seems like I really need the a/c, so I am looking for somewhere else to move to. But I have been looking since last fall. Haven't found anything I can afford yet. In the meantime, I have a few tricks I use to stay cool. Ice packs, or getting my shirt wet and sitting in front of the fans whenever possible. What kinds of things do you do to keep cool?
11 responses

• United States
8 Jul 08
Wow, my sympathy on no AC. I had central air in my mobile home but it finally gave out last year. I couldn't afford to replace it so we bought a window unit for the living room. I cannot live without the AC. Just not possible. Heat index down here in south Texas often run over 100, sometimes as high as 125. With my asthma and COPD and needing oxygen I just wouldn't survive without air. I'm even on an urgent reconnect list if the power goes out - I'm a priority to get it back up quickly. Isn't there a way you could have a window unit put in? I bought mine at WalMart and a neighbor only charged me 50 bucks to install it for me.

• United States
10 Jul 08
All of the windows in this mobile home are the crank out kind. There is no way to put in an air conditioner in those. There are 2 smaller windows in the kitchen that one had an a/c in when I moved in. I had them take it out because it was too small to do the job of cooling off the place. The air from it would have travelled down the hallway to the back due to the location of the window. I don't own the home, or I would do something about it...such as adding central air. Looking to move is a better idea though because I don't like being here in severe thunderstorms that spawn tornados. We get a lot of them around here.

• United States
10 Jul 08
I understand not investing in AC when you don't own the mobile home. But just an FYI only? You can still install a window AC in crank out windows - because thats what I have too. They simply have to remove the panes and brackets to do so. This would however mean that individual window won't work again. Hope you find a good cool place to live soon. :)

• United States
11 Jul 08
That is not possible with these windows. These windows are over half the height of the walls and each screen is full size along with each set of crank outs...so there is no way to do the a/c. And I am sure my landlord would have a fit if I even tried! He and his wife are not all that nice and complain about every little thing...another reason I am looking to move.

• United States
8 Jul 08
First of all I read your other blog and I am sending a prayer for your son-in-law and particularly your daughter. To keep cool, you can try getting an old styrofoam cooler and make some holes in them on each side. Probably about 8 holes on each side would be okay. Holes should be at least a little bigger than a quarter coin. Then place some ice and water (and you can put some bottles inside -- the bottles encourage air circulation). After that open your electric fan and make the air hit one side and feel the sir coming out from another side of the cooler. Really simple and more environmentally friendly than an a/c :) Ya take care!

• United States
8 Jul 08
i have air conditioning but i dont use it during the daytime because it saves me alot on my electricity bills. so i try and use the ceiling fan, or you could use the tall fans that you plug in to the wall. keep the blinds shut because when they are open they bring in alot of heat.

• United States
10 Jul 08
I do keep my blinds closed. However, it is a catch 22 because having the blinds closed also blocks a lot of the fresh air breezes the could come in with the blinds open. I keep them closed more for privacy than anything else though...that and the pull string gears are wearing out so they are hard to close if I open them.

• Nelson Bay, Australia
8 Jul 08
If you have long hair, tie it up, as I find that always makes me feel cooler. Have a shower or at least wash your face with cold water. Avoid wearing dark colours and also synthetic materials. Eat salads and fresh fruit as much as possible. Place a wet piece of cloth or hand towel around your neck. Wear loose clothes, preferably with no bra. Spray some water on you and your clothes.

• United States
11 Jul 08
I have rather short hair right now, but I am actually cooler with long hair just because I can pull it up off my neck and face into a pony tale. My health the last two years forced me to have my hair cut because I didn't have the energy to care for the long hair. I am better now and hoping maybe to let it get long again. It is driving me nuts in this heat!

• United States
8 Jul 08
I used to do the same exact thing when I lived in a mobile home! I would get my clothes wet and sit in front of the fan, it was the only way to make it bearable during the hot summers. My mobilehome was really old, 1960 and not well made, so not much insulation to it. I used to call it a toaster oven in the summer! Finally I bought a window room air conditioner for myself but then that meant that all I ever did in the summer was stay in my room. But all that changed when I had to move. I moved in with my daughter and her three children and she's renting a house that has central air conditioning. I usually don't even go outside at all in the summer cuz I can not handle the heat at all. Yuk! I definitely long for winter cuz it's my favorite season of all. Now if we got snow I might feel differently but it doesn't snow here! I hope you can find a new place to move to. I know its hard and rents are really expensive. So that keeps us here in this little old house rental even though the rent is $825.00. It makes me cringe just to see that amount!

• United States
18 Jul 08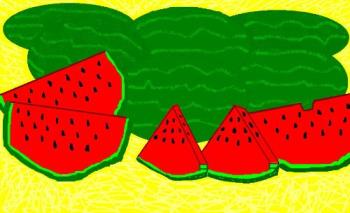 Thank you for the best response!! I would say that's so cool but since its the topic that it is, well that just wouldn't be appropriate would it!! LOL :-)


• China
8 Jul 08
I like swimming.In the hot summer weather,noting is more conformable than swimming.After swimming,drink fruit juice,which is so enjoyment.

• United States
8 Jul 08
i take a few cool shower during the day. we dont have ac right now. another secret at night if its really hot my husband has me put pure alchol on a towel and wipe his back before he gets in bed. it doesnt smell pretty but it works.

• Philippines
8 Jul 08
i drink fruit shakes, halo-halo and mais con yelo. i take a shower several times a day if it's really hot, and i wear summer clothes that are really comfortoble. i don't go outside because it's really hot to be directly under the sun.

• Philippines
8 Jul 08
A dip in the pool when possible usually does the trick. But you have to understand I'm in tropical country ; the Philippines. So when it gets really hot, we know a few tricks to cool down. You might want to try some of these: A nice tall glass of ice-cold young coconut juice with strips of the fruit floating. It is not uncommon to finish off a pitcherfull in this country. Also, when it is too painfully hot, a cup of coffee to let off steam. My dad says 'if you cant beat the heat, join it' At first I disagreed, I'd be feverishly hot at first then when i start sweating on account of the hot drink, I am cool as a melon. Lastly a walk by the sea is always cooling to the mind and to the soul. Watching the waves have a way of relieving stress and all. i don't like a/c myself so natural air is what I root for. When there isn't much breeze, I jog or exercise to work up a sweat so when I cool down, I'm cooler than the weather.

•
8 Jul 08
I'm in England, so we don't suffer quite such hot weather as you do, and only offices, hotels and restaurants have air conditioning fitted in this country. We have hit 75F this year, for a day or two, but at the moment, it's quite a deal cooler and we've had rain. I live in the countryside in a first floor flat, so when it's hot, I get heat from the flat downstairs as well. Breezes are usually from the west in the summer, so I open all my windows on the east side and west side, so that I get a cool, through-draft. I also drink long, cold drinks full of ice... normally a cordial mix of some kind, or lemon juice. Occasionally, I will go to the bathroom and splash cold water on my face and arms to cool me. Brightest Blessings.