Do you love optical illusions?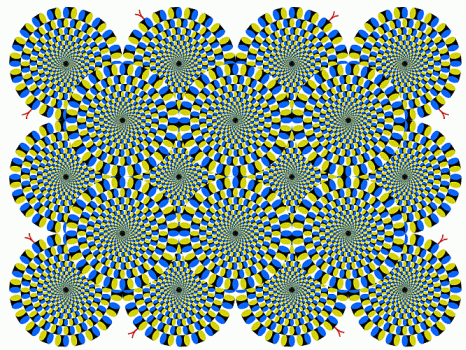 Philippines
3 responses

• United States
9 Jul 08
Cool. That was hard to adjust to at first, lol. It seemed like the circles were rotating and then the dots were moving. It kind of reminded me of those pictures that were popular in the 90s. You know the ones that had a hidden picture of sailboats and animals and stuff? Those were really cool and I still have a book of them.

•
9 Jul 08
Yes very much so. I feel like it trains my brain better and it shows that seeing isn't always believing. After all that's what David Copperfield and the rest of them do, it's all science. Science is the true magic!

• Garden Grove, California
9 Jul 08
i do get a large charge out of illusions. I had one bookmarker that looked like it was deep water moving and it was so neat to look at, it had depth and movement yet it was actually thin and static til you stared at it fo a moment.