A special birthday gift...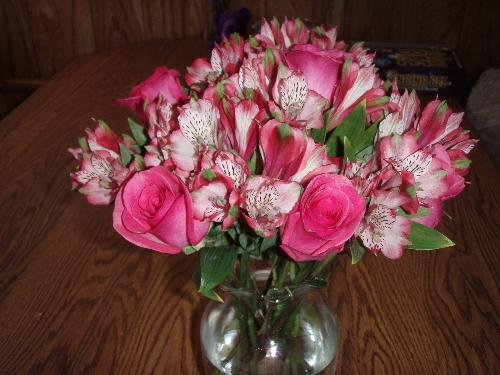 United States
9 responses

• United States
11 Jul 08
Happy birthday. I love mylot because I do have made some wonderful friends. I sent one of my friends here at mylot a gift when she was low. Happy birthday and thanks for good friends.

• Canada
13 Jul 08
That is really nice of her!! I'm so glad you receied such a wonderful birthday gif. Thanks for sharing this wonderul experience, with all of us here on yLo. May you hae many more wonderful appy bithdays.

• Canada
11 Jul 08
that was a nice gift from your friend the flowers are nice too. =) DAARKBOY

• United States
11 Jul 08
Hey!! happy birthday to you. O yes, 3lilangels is very sweet and a good friend. I meet her in associated content but I don't know that she is also here? I did not meet her yet in mylot. But anyway, Happy birthday, It's very inspiring to receive greetings from a friend on our special day. May you have more birthdays to come.




• China
10 Jul 08
Thanks for your generosity sharing the hapiness with us. Wow, so kind. I wish one day I might get some surprises on mylot.

• United States
10 Jul 08
Well happy birthday to you. The flowers are very pretty. It was very nice of your friend to send them to you.Hope you had a great birthday.