Are you an animal lover!!!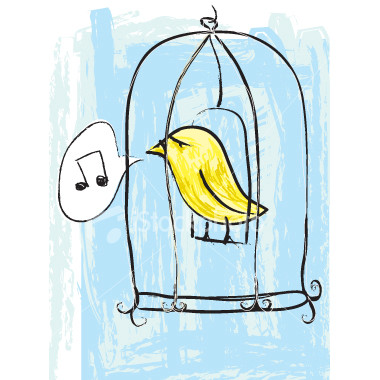 India
July 10, 2008 11:58am CST
Hi!!! I feel bad to see caged bird in some one's house,in my opinion every one loves to be free.I always shout at the kids who are troubling the stray dogs or cats by throwing stones at them. Do you all feel the same?? What is your opinion regarding this????Am I wrong????
4 responses

• United States
12 Jul 08
I am a big animal lover as well. I don't really like to see caged birds, whether at a bird shop or someone's home. I keep thinking that they don't have enough room to fly or expand their wings , so to speak. Most wings have been clipped so that they can't fly very far. But then again, domesticated animals need humans for support and cannot live adequately without human dependency. I work at a petsmart, so I am all for animal adoption. I wish I could take all the strays home with me. I cannot stand people who throw stones at the dogs and cats either.

• United States
11 Jul 08
Hi! I am an animal lover, and also have 2 birds, a green cheeked conure and a military macaw. Before we purchased them, we made sure it was a reputable place, that the birds were legal (they both were only a couple mos. old when we got them) and that they were healthy. I only keep them in their cages when its their bedtime. Other than that they are out in the living room with me and my hubby. The macaw has a large play stand with lots of toys and his food dishes. They are like children to us. They talk, wave, and play peek a boo and all sorts of other things. They enjoy interacting with us. I too hate to see any kind of abuse towards animals. If your going to have a pet of any kind make sure your aware of their habits, behavior, and needs first. Pets can't communicate like people and they require alot of attention. I feel that our birds are very happy and don't mind going in their cages for bed. To keep a bird constantly in a cage I don't think is fair to either the bird or the person.

• Canada
10 Jul 08
Im a giant animal lover. If I see a kid abusing a dog he better run. Also what a cant stand to see are those rodeos where the tackle and tie up goats as a sport. Another kind of rodeo I hate are the bul fighting ones. No matter what happens, whether the bull sticks the guy in the butt or not, they kill the bull after. To me thats just sensless killing.

• United States
10 Jul 08
I would definetly say that I am a huge animal lover. As a kid growing up I always wanted more pets. But unfortunitly never got them but maybe some day :)